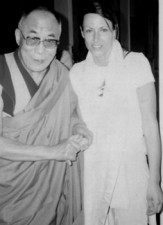 Albertina D'Urso (Italy)—View FV Profile
In 2011, I became a member of FotoVisura.com and self-published my personal project "From Dust to God" to my FV-profile. A few days later, the project was selected for Visura Magazine's "Your View". Then, one of the images was selected as FotoVisura's "Photo of the day", which was spotted by Brett Roegiers, photo editor at CNNPhotos, who then published the complete project a few months later, right before the Navratri Festival.
Bio: Italian photographer Albertina d'Urso (Milan, 1976) is focused mainly in social and humanitarian reportages. Her dedication to this kind of issues begun in 2004 when she went to Mumbai to help a charity: her work gave life to a book, Bombayslum, published by Skira, and an exhibition at "Libreria degli Atellani "in Milan and deeply changed her life and her career.
. . .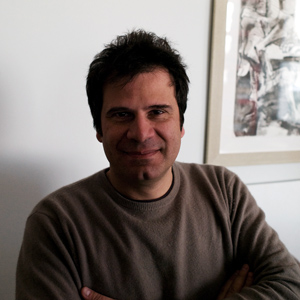 Alexandros Demetriades (Cyprus)—View FV Profile
I became a member on FotoVisura.com in 2011. As an emerging photographer, any exposure is good exposure; so, I decided to take the plunge. To be honest, I liked the look and ease on which one could upload one's pictures; the platform has a clean interface and a very tactile feel to the way one can manage his/her portfolios. However, what makes the difference at FV is not the back end, or the front end—but the way it's run by its curators. It immediately felt attentive, helpful and there is a personal touch in everything they do. Adriana, one of the site's curators and co-founders is one of the reasons why FV is so special. She really cares and not only does it show but that's what makes the whole difference. Last year, I was invited to show my work on Visura Magazine's Spotlight section curated by co-founder, Graham Letorney. This year, I was spotted by the the New York Times Lens Blog through FV.com to feature my work. Who knows what my future holds but all I can say is, thanks guys for getting me this far!
Bio: Alexandros Demetriades was born in 1967 in Nicosia, Cyprus. In 1984, Demetriades moved with his family to the U.S. He later completed a BA in Business and Economics, and an MBA in Finance and Investments at George Washington University in Washington D.C. In 1996, he formed a cross-disciplinary design firm, where he acted as Creative and Art Director. In 2009, Demetriades studied cinematography at New York University. Upon graduating, he returned to Cyprus to commit to photography professionally. In Cyprus, he embarked on a personal photographic journey documenting his homeland for two years (2010-11). In the meantime, he also traveled to the Balkans, the Middle East and North Africa covering both newsworthy events but also personal projects. Alexandros Demetriades's second long term project "The color of Scars" is an ongoing project that deals with life during and after the Arab Spring revolutions. Demetriados has received numerous awards, including from B&W Magazine, International Photography Awards, Photo Annual Awards and Sigma Annual Photography; in 2012, he was nominated from the Terry O'Neil Award. His work has been published in the New York Times Lens Blog, Leica Fotografie International, B&W magazine, Vervephoto: a new breed of documentary photographers, amongst others. He is currently working as a freelance photographer.
. . .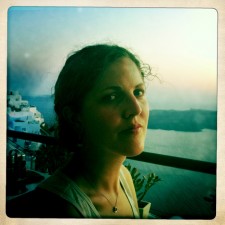 Annabel Clark (USA)—View FV Profile
After having my work published in Visura Magazine, I became a member of FotoVisura in order to submit a new project for the 2011 FotoVisura grant. I was surprised and delighted to receive second place for my project "Carmen and Lupita". Soon after, the project was featured on the New York Times Lens Blog, which led to getting the story published in several international magazines. In the summer of 2012, Adriana and Graham invited me to the Visura Lodge Artist Residency, where I spent a week editing and shaping my project with their guidance, and had an invaluable 3 hour editing session with Denise Wolff from Aperture Foundation. Adriana and Graham provide endless opportunities beyond the FotoVisura website, from exhibitions and events to consultations and portfolio reviews with top editors in the field. I am grateful to be a part of this exciting community that continues to grow.
Bio: Annabel Clark was born in Topanga Canyon, California in 1981. She received her B.F.A. in Photography from Parsons School of Design in 2003. During her final term at Parsons, she photographed her mother, the late actress Lynn Redgrave, during her treatment and initial recovery from breast cancer. In 2004, the project was published as a six-page spread in the New York Times Magazine and then as the book Journal: A Mother and Daughter's Recovery from Breast Cancer by Umbrage Editions. Her work has been exhibited at the Minnesota Center for Photography, Michael Mazzeo Gallery and the Southeast Museum of Photography as well as at hospitals and medical schools across the country. Her editorial work has been published in The New York Times Magazine, The Observer, Marie Claire, Glamour, Redbook and Proto Magazine. She also teaches photography at the Creative Center, a nonprofit organization that provides free art workshops to people living with cancer and other chronic illnesses.
. . .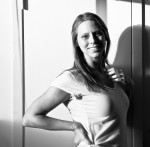 Erin Trieb (USA)—2011 FotoVisura Grant Winner—View FV Profile
Receiving the 2011 FotoVisura Grant was one of the highlights of my year. Grant directors Adriana Teresa and Graham Letorney have immersed themselves in the future of my project by providing various outlets for my work, including several gallery exhibitions like at NYC's United Photo Industries, PhotoVille, and an exhibition at Third Floor Gallery in England; the opportunity to speak at Powerhouse Arena during New York Photo Festival; and an invitation to The Visura Lodge Artist Residency in Stowe, Vermont. The press from the grant led to further attention from editors, publications, and other organizations, but what I have found most meaningful is that Adriana and Graham believe in my project and have invested heavily in its development, which is a unique and wonderful thing. They really care about supporting photographers, the importance of their work, and seeing that work come to fruition.
Bio: Erin Grace Trieb (b. 1982) earned a Bachelor's of Science degree in photography from Texas A&M University-Commerce, and has since worked as a freelance photojournalist, editorial and documentary photographer. Her work spans a diversity of subject matter from international social conflict to local, feature stories.
. . .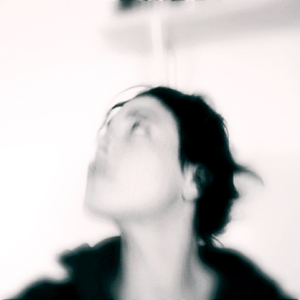 Ilaria Di Biagio (Italy)—View FV Profile
"In 2011, I became a member of FotoVisura.com, where I self-published my personal project "A story of fragility" to my FV-Profile. In May 2012, an image from this project was selected as Photo of the Day. The image was seen by Brett Roegiers, photo editor of the CNNPhotos blog, who contacted me to feature the complete project in CNNPhotos blog, along with an interview. Later on, one of my photo's was highlighted on a story celebrating CNNPhotos blog's one-year anniversary. That same year, a selection of my work was featured in the FotoVisura's Women in Photography projection at the inaugural PhotoVille Festival."
Being an emerging photographer in Italy is not easy, and it is thanks to platforms like FotoVisura that my work has been seen by a broader audience, including editors and curators around the world—an exposure that has led to new opportunities."
Bio: Ilaria Di Biagio lives in Florence and Rome, Italy. She studied Visual Anthropology and Investigative Journalism in Rome. After an internship at 10b Photography studio in Rome (2008), she has participated in numerous workshops. In the autumn 2011 she attended the Danish School of Media and Journalism in Aarhus, where she started to focus her attention towards a more personal photography, working on projects which involve her in a deeper way and turning her attention on the photographic book.
. . .


Justin Maxon (USA), 2010 FotoVisura Grant Winner—View FV Profile
Receiving the FotoVisura grant has been like being adopted into a supportive family, all there to nurture and encourage my growth. The grant is one of the only in this industry that is really concerned with the development of the recipient. While most other awards are designed as financially supportive boosts, the FotoVisura grant has longevity. Almost two years after receiving it, I am still benefiting from all the angles of support. Adriana Teresa, and the rest of the family at FotoVisura, has crafted a thoughtful and comprehensive platform that includes every possibility of advancing a career forward: from various exhibiting, publishing, teaching, editing, and lecturing opportunities. The FotoVisura team has gone out of their way to help me realize my dreams like only an encouraging family can do.
Bio: Justin Maxon (1983) was born in a small town in the woods of northern California. While attending journalism school at San Francisco State, he began exploring projects that held greater social implications. His desire now is to reveal different variables of truth in humanities conflicted existence.
He has received numerous awards for his photography, from competitions like World Press Photo, UNICEF Images of the Year, and POYi. He won the Deeper Perspective Photographer of the Year at the 2008 Lucie Awards; the same year he was named one of PDN's 30 Photographers to Watch. He was selected to participate in World Press Photo's 2010 Joop Swart Masterclass. He received the 2011 Cliff Edom "New America Award" from NPPA. He was also selected as one of Magenta's 2012 Flash Forward Emerging Photographers. In addition, he has received grants from the Magnum Foundation Emergency Fund, FotoVisura, the Alexia Foundation for World Peace, and the Aaron Siskind Foudation.
He has worked on feature stories for publications such as TIME, Rolling Stone, Newsweek, Mother Jones Magazine, Bloomberg BusinessWeek, Fader Magazine, The New York Times, and NPR.
. . .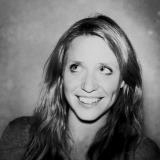 Katie Orlinsky (USA), 2011 Artist In Residency—View FV Profile
I joined FotoVisura.com as a member in 2011, in order to apply for the FotoVisura Grant, and quickly discovered how useful it was for me as a freelance photographer, using it to elegantly pitch new projects to editors, share work with colleagues and receive feedback and support. Later that summer, I was welcomed into the Vermont home of Adriana Teresa and Graham Letorney as a FotoVisura artist in residency. I am forever grateful for the kindness, mentorship and support they gave me during this period of time. I showed up in Vermont overwhelmed with hard drives of unedited work. Adriana helped me clarify my vision, working with me to edit and sequence years of work on the Mexican Drug War, in time to apply for the 2011 POYI Emerging Vision Award, which I was fortunate enough to receive. The winning project, "Innocence Assassinated", is my most important body of work to date, and it came together with the help of my time spent at the FotoVisura residency.
Bio: Katie Orlinsky is a photographer, journalist and cinematographer from New York City. She received a Bachelor's Degree in Political Science/Latin American Studies from the Colorado College and a Master's degree in Journalism as a Stabile fellow in Investigative Reporting at Columbia University. Katie is currently a contributor with Reportage by Getty Images and regularly works for the New York Times, the Wall Street Journal, Le Monde and various non-profit organizations around the world.
Katie has received numerous awards, including The International Reporting Project U.S. Fellowship in Global Religion Reporting from John Hopkins University in 2013; PDN 30's New and Emerging Photographers to Watch; and the Alexia Foundation Award for photographic project "Innocence Assassinated: Living in Mexico's Drug War," in 2012. Her work has been exhibited internationally.
. . .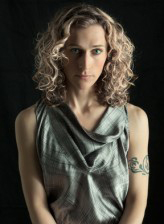 Kerry Mansfield (USA)—View FV Profile
Both Adriana and Graham were ahead of the curve when it came to creating such an amazing platform for fine art photographers to not only share their work with each other but also with the rest of the world. Many other sites have followed since but FotoVisura is still the leader in it's class and the level of work shown is a testament to that fact. The fine art photography world can be a very insular and difficult community for most photographic artists to engage in but FotoVisura is about creating the opposite type of atmosphere that engenders cooperation, positive feedback and exposure to new visual ideas and ways of communication. As someone who has worked closely with Adriana for a couple of years around my different projects, I can truly say that I'm proud and honored to have my work featured on FotoVisura and beyond grateful that CNN found my series "Aftermath" on the site. Days later CNN put my half-naked breast cancer images on their website for the world to see. It's the largest platform that my work has been released on and the outpouring of kindness and thoughtful words are still resonating weeks after the posting on CNN. My deepest thanks goes to Foto Visura's founding members and the network of artists, critics, gallery owners, publishers and more that have the opportunity to discover new work and new ideas.
Bio: Born in 1974 in New Jersey, Kerry Mansfield graduated from UC Berkeley with a degree in photography. Shortly thereafter Kerry returned to CCA (California College of the Arts) to refine her sensibilities for space and volume by studying architecture. The combination of both fields led her back to photography where she has since explored the relationship between space, boundaries and the concept of "home".
. . .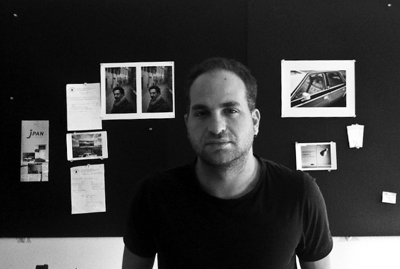 Leeor Kaufman (Israel)—View FV Profile
I recently joined the Fotovisura.com community. The FV staff personally helped me understand the potential opportunities offered by FV, helped me in making my profile and albums look at their best and achieve a great out reach. In a very short while, I was contacted by editors and art directors world wide, including NPR photo editors, who published an article about my work. I am happy that such a great and sincere initiative exists in order to help photographers create a vibrant, supportive and productive environment, and honored to be part of this community.
Bio: Leeor is a filmmaker and a photographer. He has worked on independent films and commercial television programs as a cinematographer, film editor and director. His short and feature length films have been screened in film festivals and television channels worldwide including MSNBC and ARTE, his photography work was published in numerous magazines including Newsweek, Time, Das Magazine, NZZ and Burn. Leeor is a graduate of the Tel Aviv University's Film department and the International Center of Photography Documentary and Photojournalism program.
. . .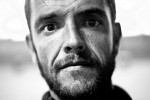 Mikel Aristregi Prieto (Spain)—View FV Profile
I joined FotoVisura in late 2012. I did it just because I wanted to aim for the grant. A month later The New York Times LENS Blog contacted me saying that they had seen the project on my FV-profile and that they wanted to run it on their webpage. I was really surprised by the short time it had taken for the piece to arrive to such an important media outlet. Otherwise, it would have been impossible. That day I received over 4,000 visits to my profile which helped the viewers get to know the other projects I have done.
Now I realize that becoming a FotoVisura member is a big deal, not just because of the grant, but for being the bridge to show my work to the best editors in the world.
Freelance photographers should not let this unique opportunity pass. It is a great project lead by two mad-romantic people that really know photography and simply are wonderful, accessible and willing to help any time.
Bio: Born in Hernani (Basque Country, Spain) in 1975. After graduating in Journalism at the University of the Basque Country (UPV), in 1999 he moves to Barcelona where begins studies of photography at the Institute of Photographic Studies of Catalonia (IEFC), having his degree in 2005. Since that, he has got one of the prestigious Fotopres international photojournalism grant in 2009 or the New FNAC Talent of Photography Prize in 2006, both about social documentary projects, among others. Since 2009 he is the "Lectura" magazine's photographer and editor (SEGRE newspaper, Lleida, Spain).
. . .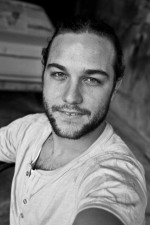 Sebastian Liste (Spain)—View FV Profile
In October 2010, I participated in the FotoVisura Portfolio Review & Consultation. Afterwards, I joined the FotoVisura community. Immediately, I realized the opportunity this platform means for young photographers like me. During the summer of 2011, I was invited to the FotoVisura Artist Residence in Vermont. Adriana and Graham opened the doors of their house in the middle of the forest in Vermont and during these days I felt at home. Since I was a kid my mom always said to me: "Do everything with love", and that is what I found there: unconditional love and passion for photography. So then, they became more than editors; they became part of my family.
I arrived to Vermont exhausted from my last trip to Brazil with hard drives full of images and a lot disconnected ideas about my project. During those ten days, Adriana and Graham helped clarify my ideas and they edited my personal project. It was during those days, that my project "Urban Quilombo" was finally alive. The body of work we created there won the 2012 Remi Ochlick Award and the 2012 POYi Community Awareness Award. In addition, the way they helped me conceptualize my photographic work and develop my ideas allowed me receive financial support to continue my work in Brazil with grants from the Magnum Foundation and The Getty Editorial Grant. Today, they are one of my few confidants about my ongoing projects. The most important thing for me is the fact that they really take care about what they do: they love what they do, and this attitude is a rare gem in this universe.
Bio: Sebastián Liste (Spain, 1985) is a documentary photographer and sociologist devoted to documenting contemporary issues and the profound cultural changes in Latin America and the Mediterranean – regions where he grew up and knows well. Currently, he divides his time between Brazil and Spain.
In 2010, while he was getting his Masters degree in Photojournalism at the Autonomous University of Barcelona, he won the Ian Parry Scholarship for his long term project "Urban Quilombo". The same year, Sebastián was named the young editorial photographer of the year at the Lucie Awards in New York. Since then his work has appeared in TIME Magazine, The New York Times Magazine, The New Yorker, The Sunday Times Magazine, Burn, L´Espresso, Photo District News, British Journal of Photography, Daylight Magazine and GUP Magazine, among other publications.
In 2011 Sebastián was selected to participate in the 18th World Press Photo Joop Swart Masterclass in Amsterdam. He has received numerous awards, including the 2012 Young Reporter of the Year, and The Rémi Ochlik Award. In addition, he received the Magnum Emergency Found Grant and the Getty Editorial Grant.
Sebastián's work has been exhibited internationally in numerous shows and festivals. His work is held in the permanent collection of The Sorigue Foundation in Lerida, Spain and at Maison de l´Image Documentarie in Séte, France, as well as in private collections.
Sebastian Liste is represented by NOOR.