The 2013 Summer Sessions at the Visura Lodge
Photo Editing & Post Production Workshops in Stowe, Vermont
Presentation is vital to a photographer.
This includes editing, sequencing, writing a personal reflection, design layout and final presentation. These are essentials to the success of your project—whether it is a photo essay, portfolio, multimedia, book or exhibition. In addition, it is becoming crucial for photographers to learn how to create an online presence.
This 3-day intensive workshop
aims to pair two photographers with a guest editor through one-on-one and group sessions focused on the editing, sequencing, and/or layout of a project. The guest editor will share his or her knowledge and experience to consult the photographer with the goal of furthering their personal project. Additionally, photographers will meet with Graham Letorney, FotoVisura's web-producer, for a consultation on how to further their online presence.
Inquiries & Registration: info@fotovisura.com
Guest Editors
June 19th-22

Sam Barzilay

Creative Director, United Photo Industries

Serving as United Photo Industries' Creative Director, Sam Barzilay is also the co-founder of Photoville. Prior to this he was the Director of the New York Photo Festival. In his dual capacity as curator and festival organizer, he has had the pleasure and privilege of curating photo exhibitions and lecturing on current trends in contemporary photography as far afield as China, Greece, USA, and Japan. Over the past few years, he has served as juror, editor, and reviewer for the Prix Pictet, Les Rencontres d'Arles, Houston FotoFest, the New York Photo Awards, Artists Wanted, the Google Photography Prize, and the FotoVisura Grant, among many others.

July 24-27

Denise Wolff

Senior Photobook Editor, Aperture

Denise Wolff is a Senior Editor at Aperture, specializing in photography books. Prior to Aperture, she was the commissioning editor for photography at Phaidon Press. Throughout her career, she has had the opportunity to work on many beautiful books, including monographs with established photographers such as Roger Ballen, Mary Ellen Mark, Martin Parr, and Stephen Shore, as well as first books, retrospectives, and large surveys on a variety of subjects—from portraiture to road trips.

August 21-23

Emily Keegin

Deputy Photo Editor at Bloomberg Businessweek Magazine

Emily Keegin is a photographic artist and the Deputy Photo Editor at Bloomberg Businessweek Magazine. She holds a Masters in Fine Art Photography from The Royal College of Art and currently lives and works in Brooklyn, New York.

June 26-28

Angelika Hala

Photo Editor, Stern Magazine

Angelika Hala is Photo Editor at the New York office of stern Magazine. For stern and all publications in the stern media group, she handles photographic assignments in the United States, Canada, Central and South America, and produces features in team with the US correspondents of the magazine, including videos for the tablet version of stern. She also manages the production of US editions of stern Spezial Fotografie, and contributes to the stern Yearbook. She is editor and publisher of a web publication for horse racing fans, iRacehorse.

July 31-August 3

Elizabeth Cheng Krist Senior Photo Editor,
National Geographic Magazine

Elizabeth Cheng Krist is a senior photo editor for National Geographic. Before coming to the magazine in 1994, she worked at Asia and Fortune. She grew up in Saint Louis and graduated from Princeton. With her colleagues, Elizabeth has won awards from POYi, Overseas Press Club, and Communication Arts, and she has judged competitions for Kodak, Nikon, NPPA, College Photographer of the Year, and the RFK Journalism Awards. She has curated exhibitions in Washington, D.C., and Athens, Greece, and has reviewed portfolios at the Palm Springs Photo Festival, Eddie Adams Workshop, and Review Santa Fe. A few years ago Elizabeth received a fellowship from the International Reporting Project.

August 28-30

William A. Ewing

Director of Curatorial Projects for Thames & Hudson

William A. Ewing is a noted author, curator and museum director who has lived and worked in Europe and North America for equal periods of his 40-year career. In 1996 he was named Director of the Musée de l'Elysée, Lausanne, Switzerland, one of Europe's premier photography museums. Currently he is Curator of Special Projects for the Foundation for the Exhibition of Photography (Minneapolis/Lausanne), and Directorial of Curatorial Projects for Thames & Hudson (London / New York / Paris / Singapore / Hong Kong / Melbourne). He serves on many boards and advisory committees in Europe and America.
Read full bio

July 10-13

James Estrin

Co-Editor, New York Times Lens Blog and Senior Staff Photographer

James Estrin founded the New York Times Lens blog in 2009 and is a co editor along with David Gonzalez. Mr. Estrin started with the New York Times in 1987 and was part of a Pulitzer Prize winning team in 2001. In addition to photographing, editing and blogging, Mr. Estrin also writes for the Times and produces multimedia (audio and video) for nytimes.com.

August 7-10

Whitney Johnson Director of Photography,
The New Yorker

Whitney Johnson is the Director of Photography at The New Yorker where she oversees the photographic vision for the print magazine, digital editions, and website. She contributes regularly to the magazine's photography blog, Photo Booth, and is an adjunct professor at New York University. Previously, she worked at the Open Society Foundations, coordinating a grant competition for photographers and the Moving Walls exhibition.

All Summer

Graham Letorney

Co-Founder, Web Producer FotoVisura Inc

Graham Letorney is the co-founder, lead designer, and web producer for FotoVisura Inc—a publishing, production, design, and online media company dedicated to photography. In addition, Graham initiated and curates a photography column titled, 100 Words: Photographers Speak, for NPR's Picture Show Blog. He is also the editor of Spotlight in Visura Magazine, highlighting the works of students, alumni and emerging artists.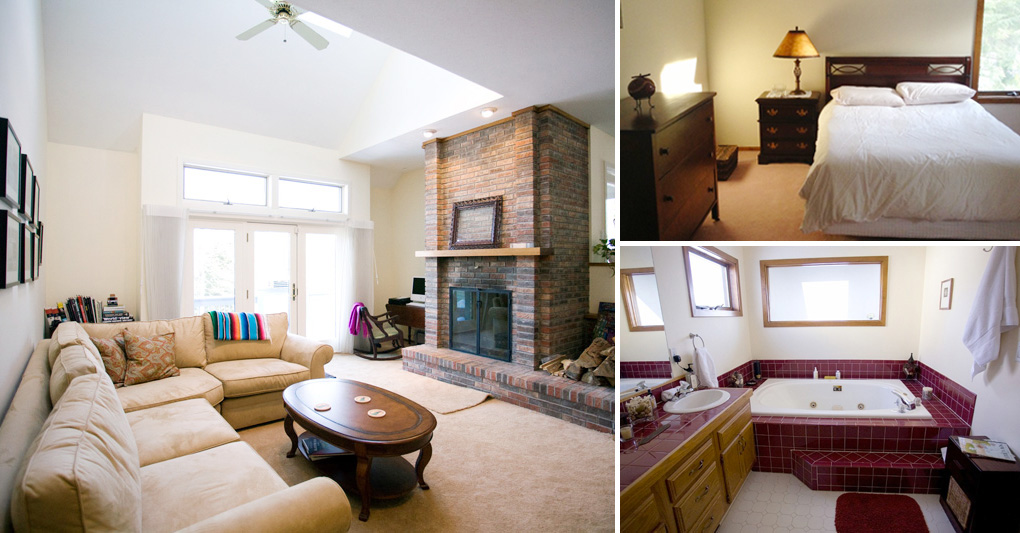 The Visura Lodge, Stowe VT