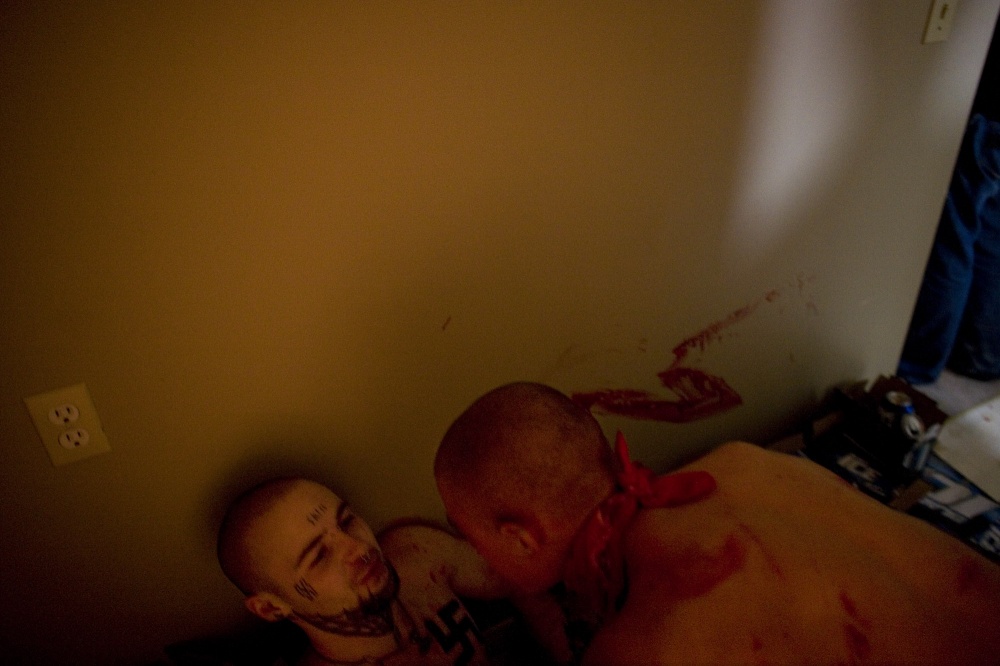 1 of 21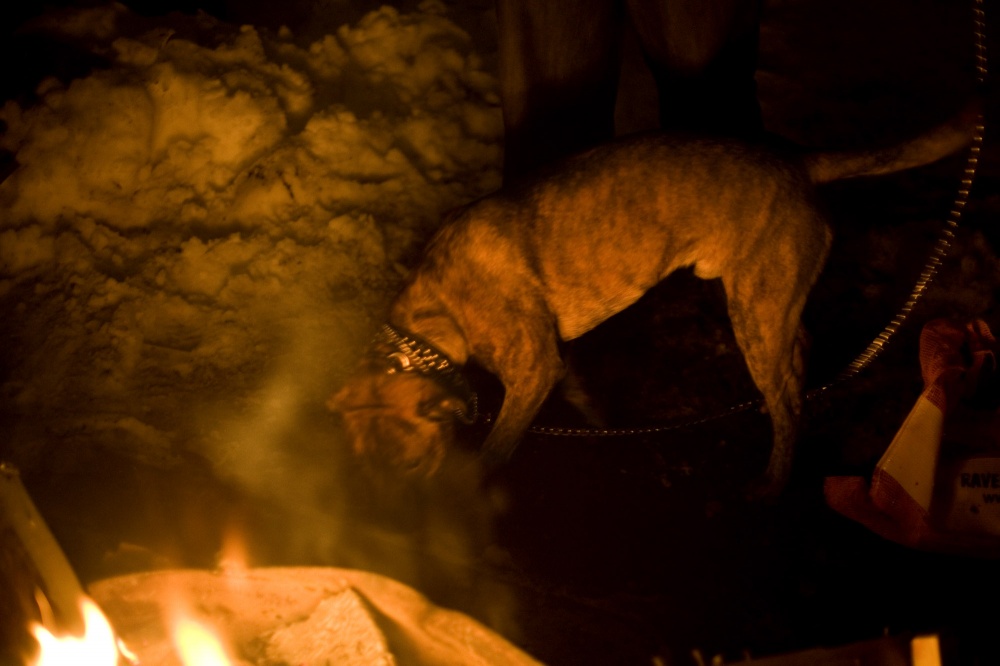 2 of 21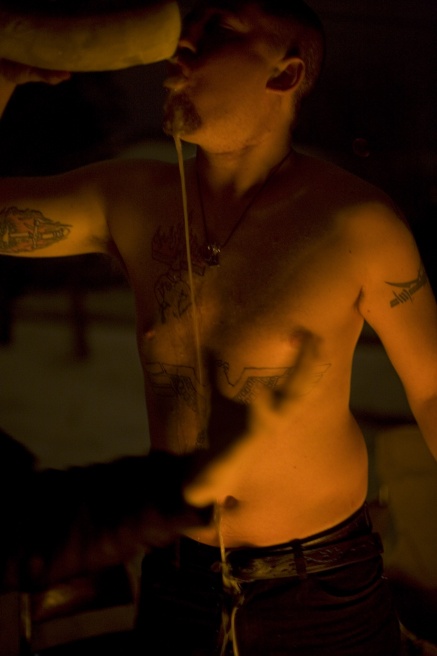 3 of 21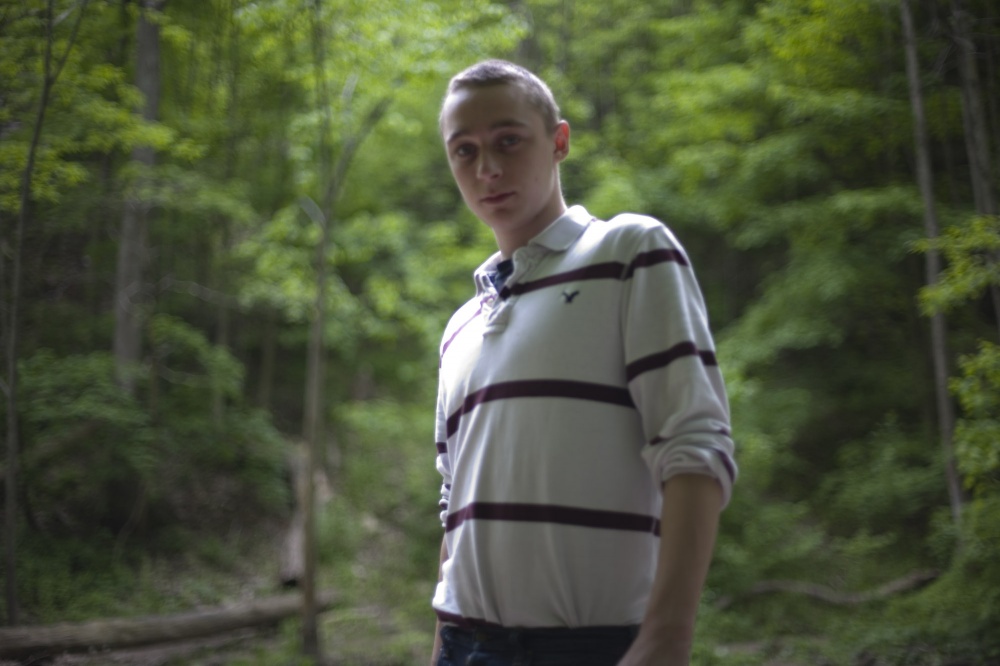 4 of 21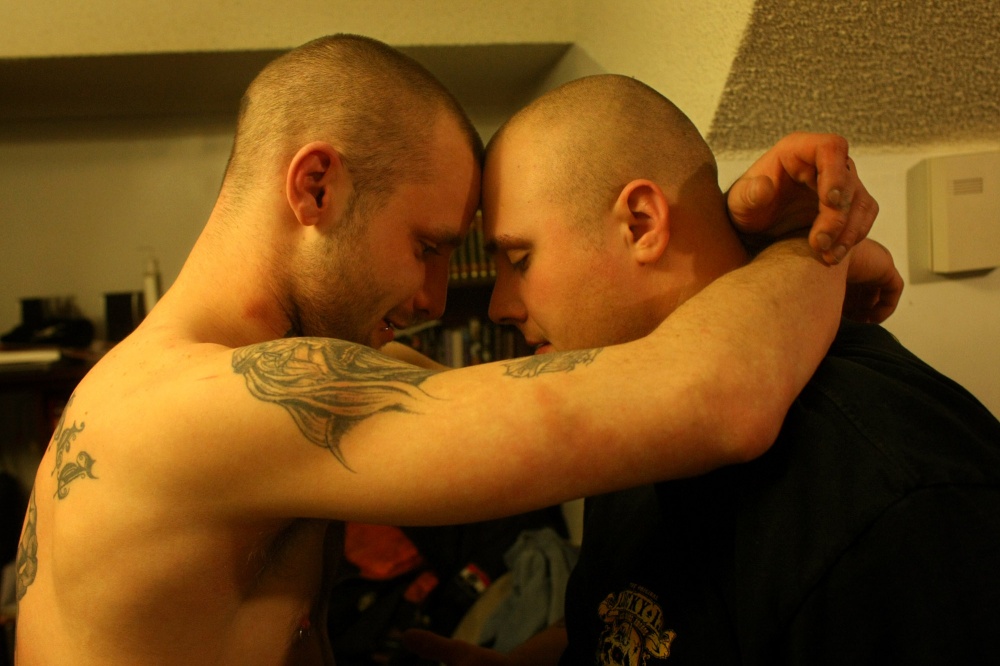 5 of 21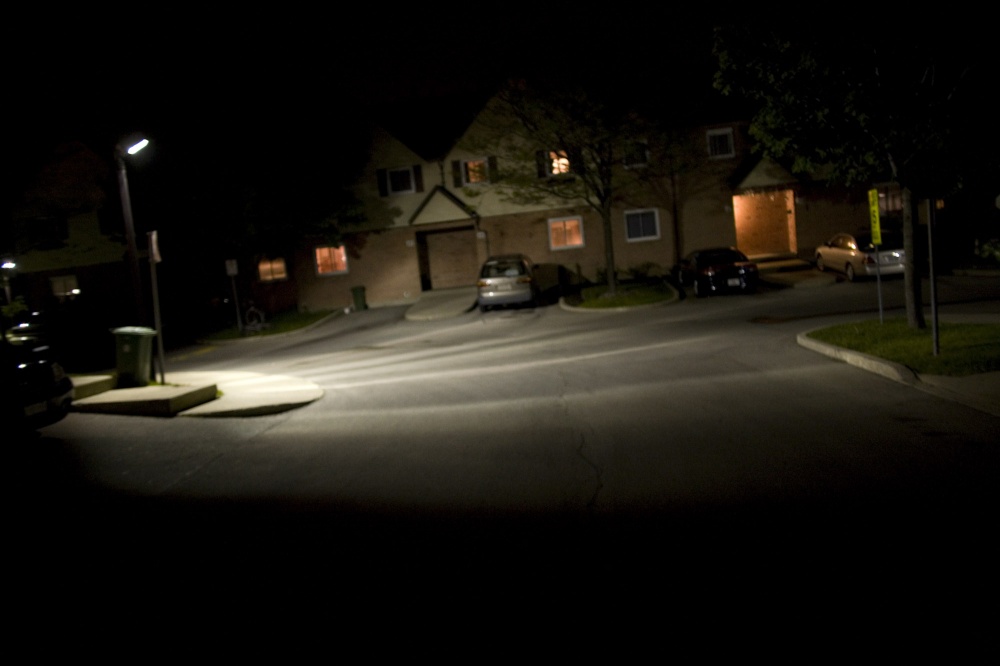 6 of 21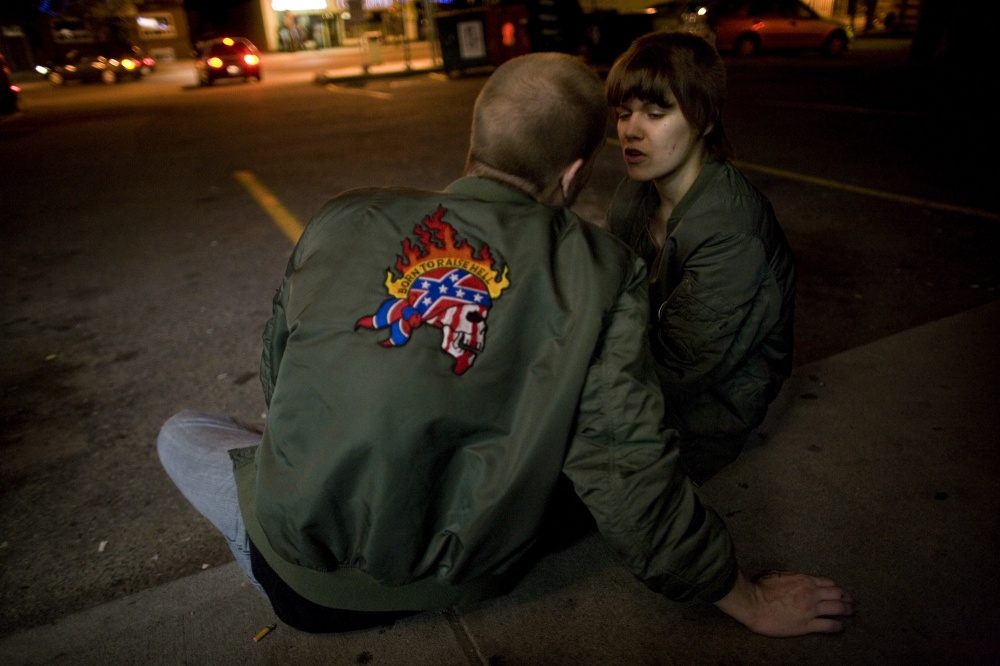 7 of 21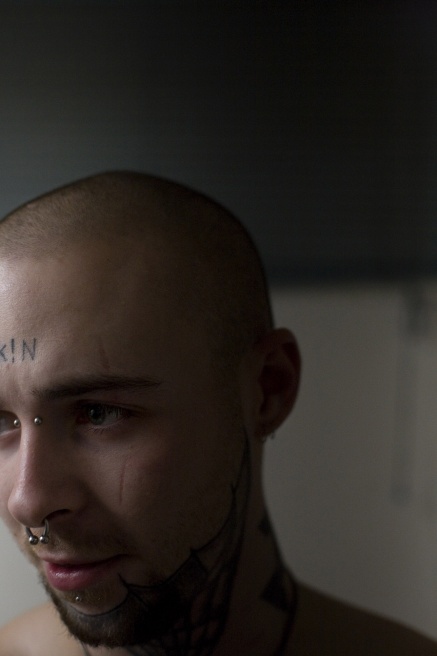 8 of 21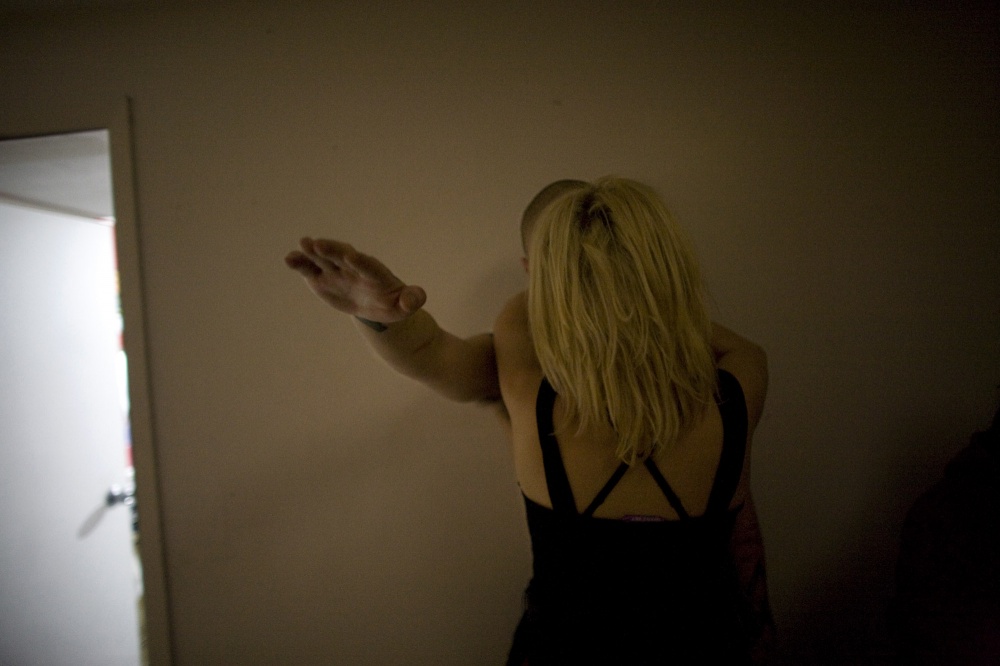 9 of 21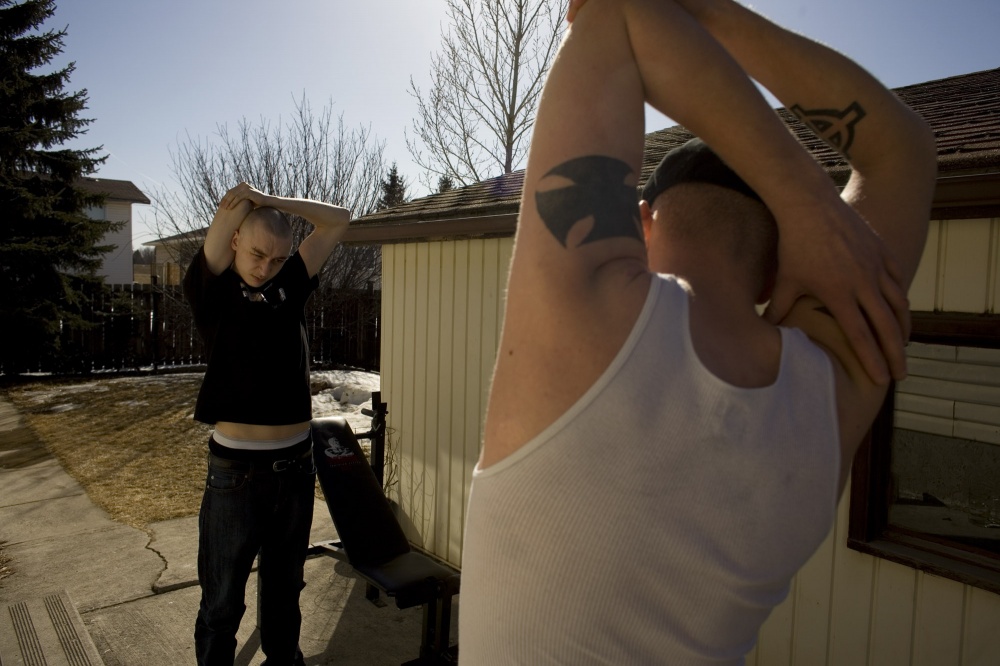 10 of 21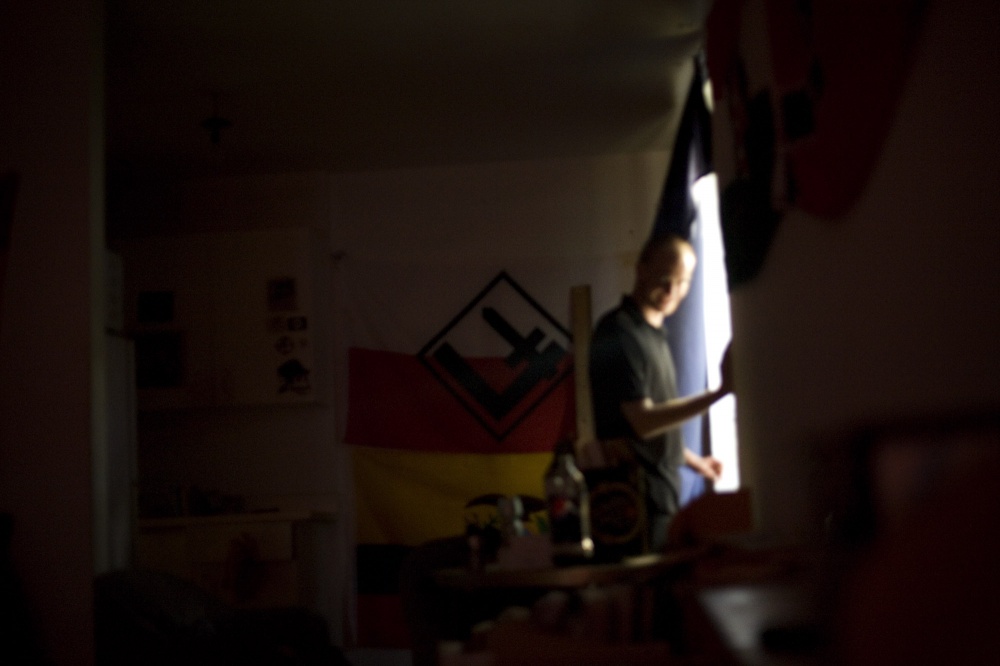 11 of 21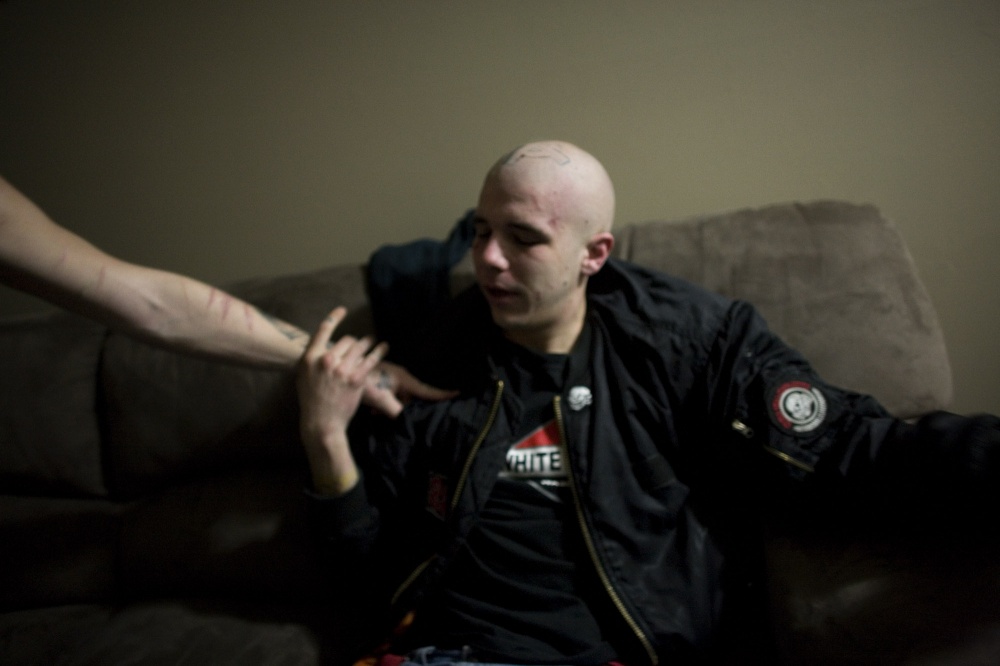 12 of 21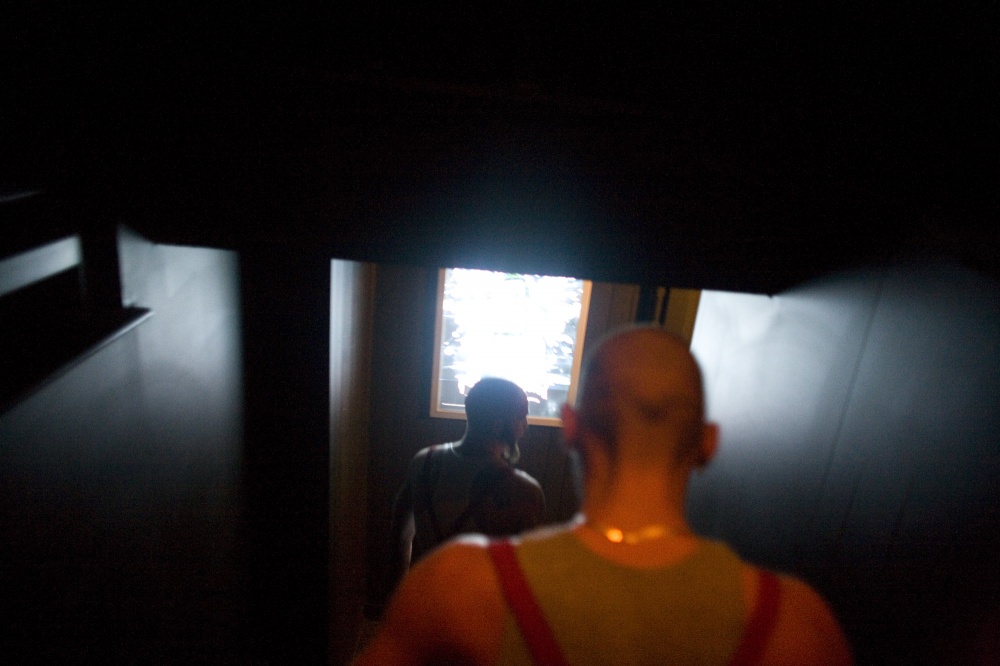 13 of 21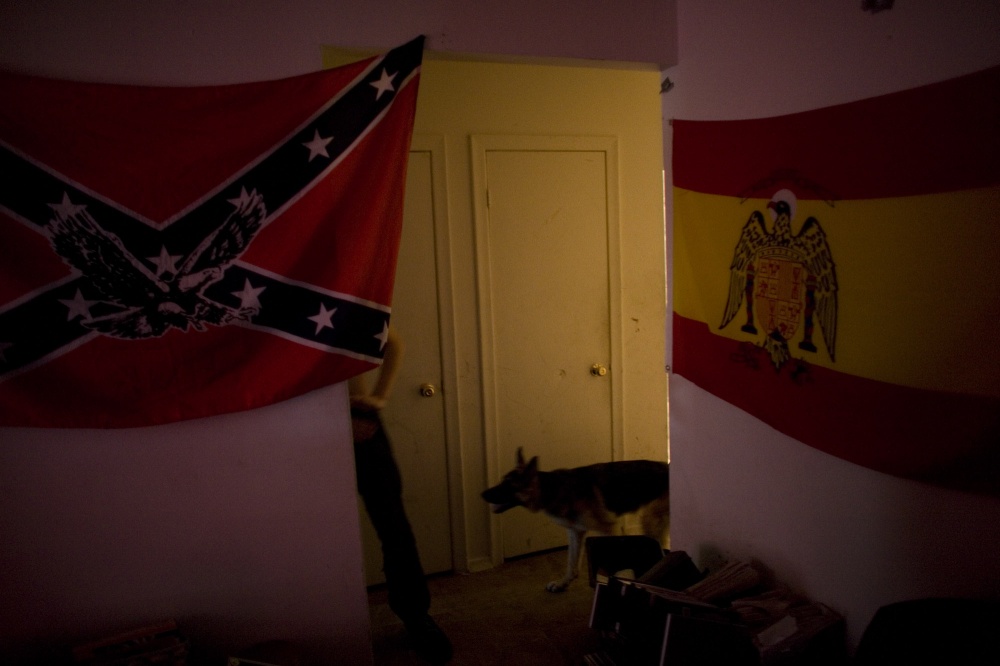 14 of 21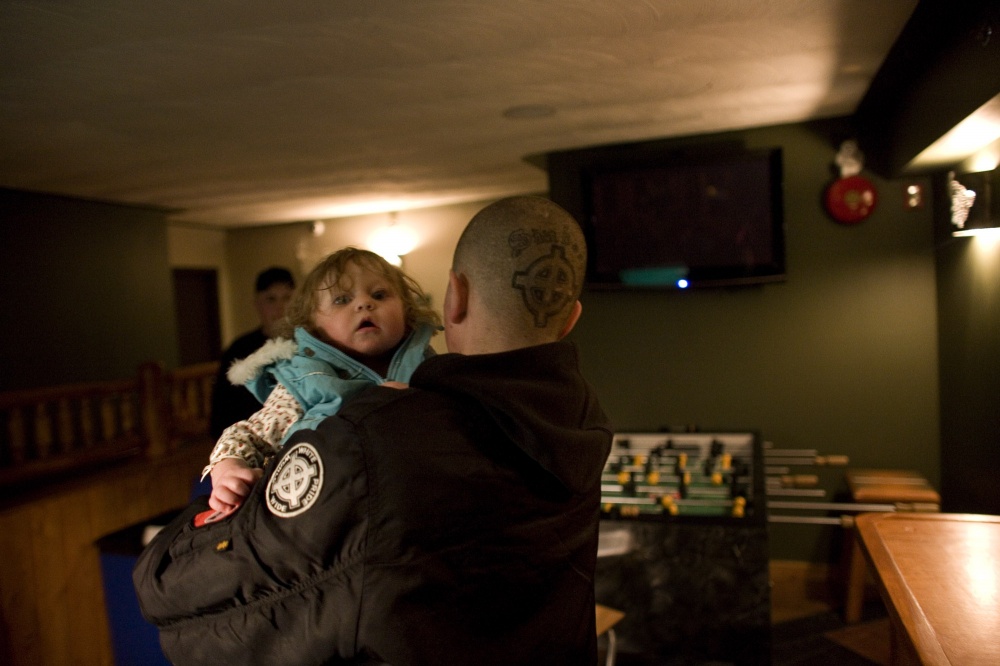 15 of 21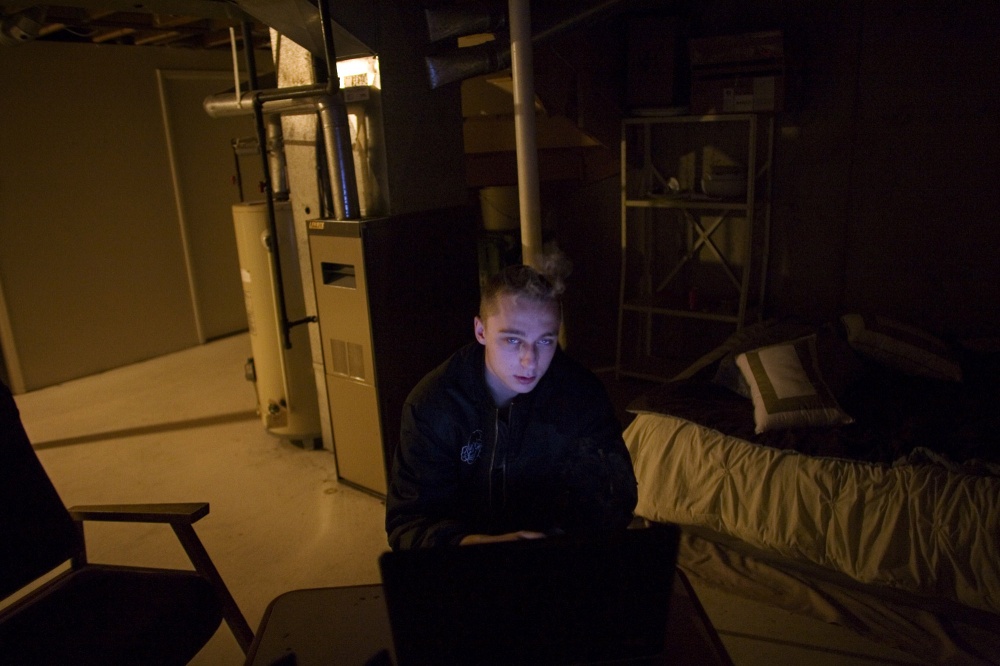 16 of 21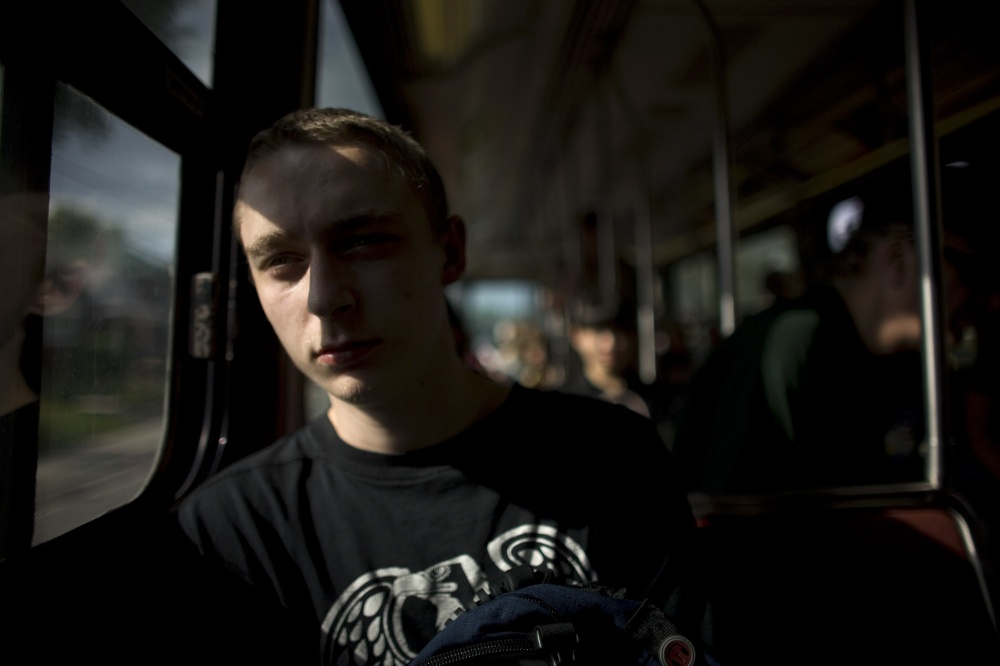 17 of 21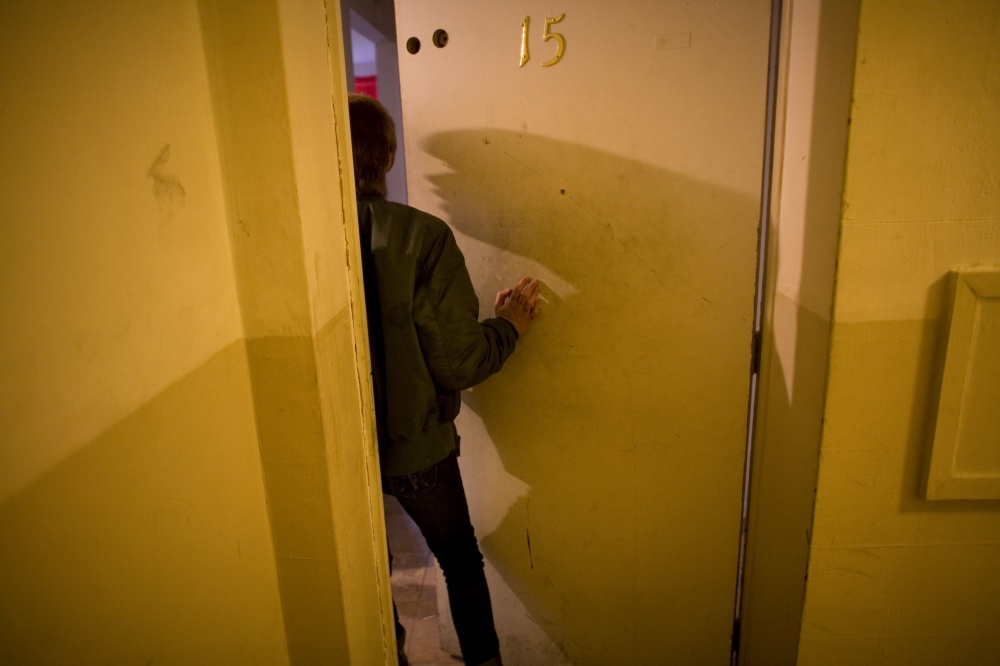 18 of 21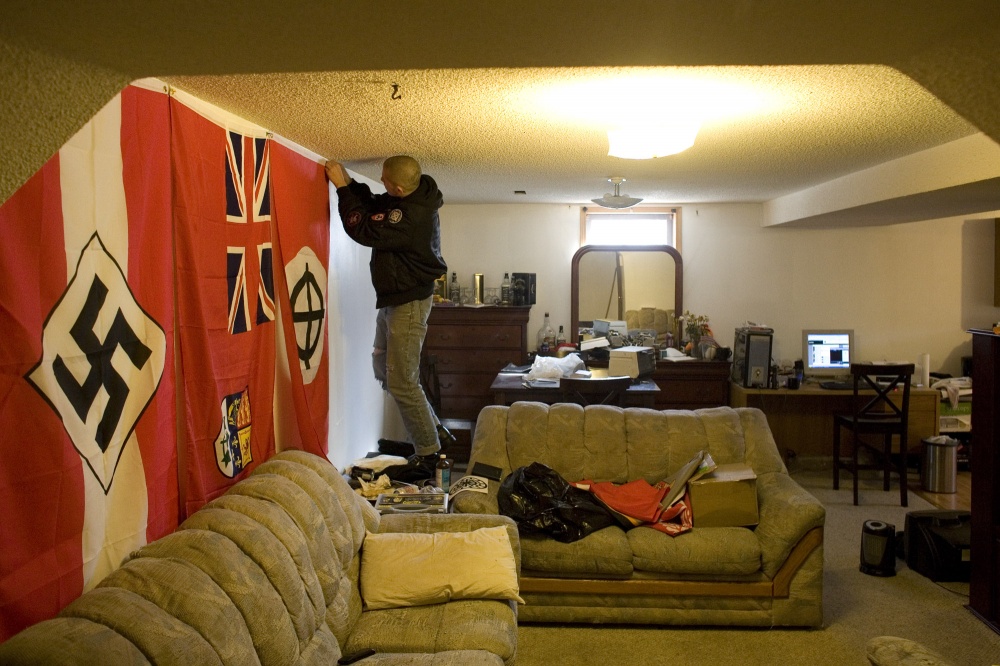 19 of 21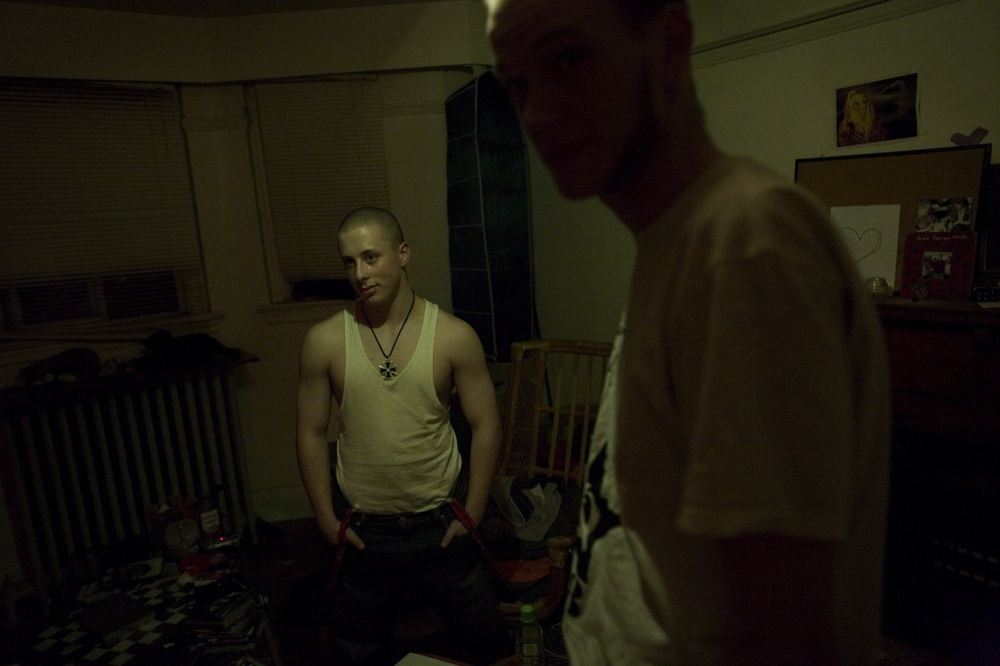 20 of 21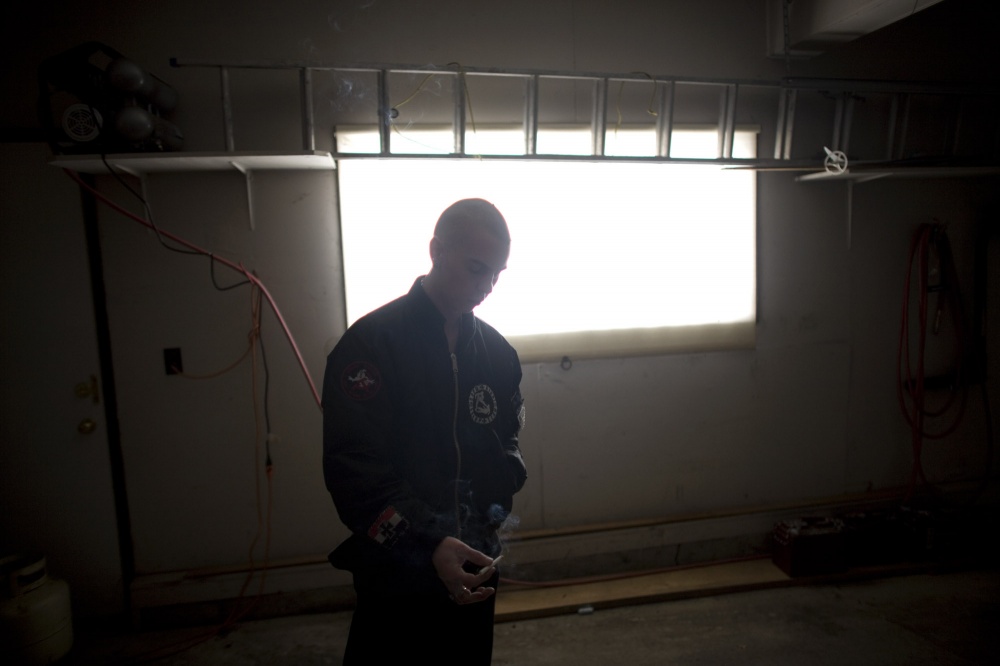 21 of 21
"We must secure the existence of our people and a future for White children." The fourteen words, written by David Lane that drives the white power movement. Dwelling in beer soaked basements with walls decorated in German, Nazi and Canadian Red Ensign flags, groups of Neo-Nazi Skinheads band together all over the country of Canada to form underground sects.
When I began photographing this group of people, I was not sure what drew me to them. I was intrigued by their lifestyle and the fact that they choose to alienate themselves completely from mainstream society. At the start, I followed these groups with the basic questions how and why? As time passed and I was able to see past the Hollywood stereotypes, what interested me the most was the communities they built to support each other.
As I watched these individuals cover their skin with Nazi symbols and build their criminal record like résumés, their life choices alienate themselves from general society who they have pegged as the enemy. Occasionally these relationships survive through the violent intoxicated nights. Children are born, couples are wed and families are created- the next generation is crafted.
"We all talk a lot about a lot of stuff, but sometimes you just got to shut up and do the time," said Kyle McKee as he lightly shrugged his shoulders, talking through a phone behind shatter proof glass, while in Calgary remand centre facing two charges of attempted murder in January, 2010. "I just want to see my daughter."
When approaching this subject from this perspective, it became clear to me that their community and relationships were the infrastructure needed to allow this primitive ideology to continue to exist.
The movement continues.