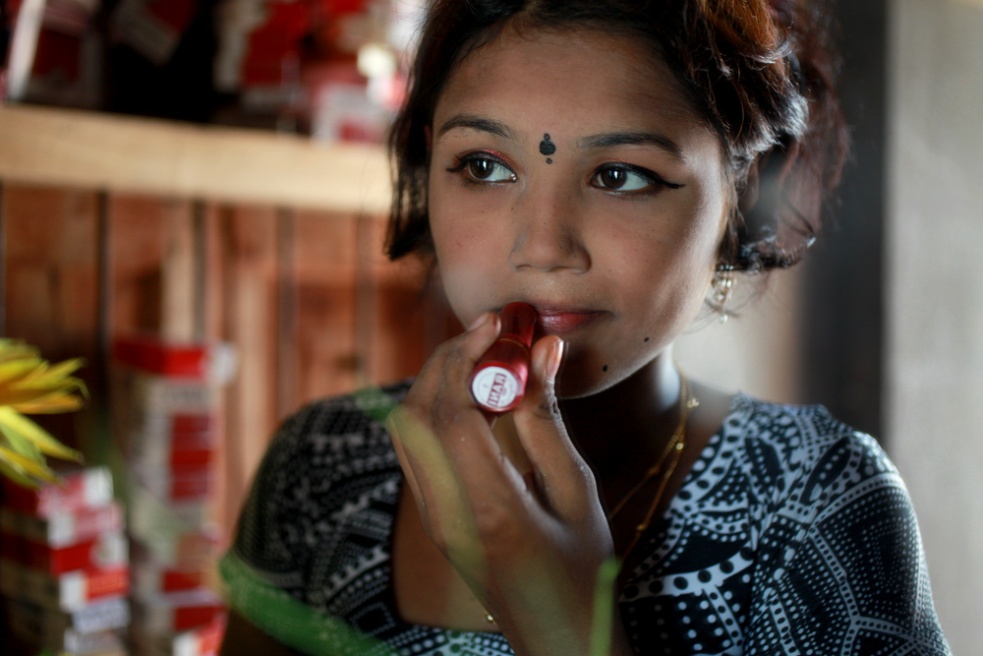 1 of 48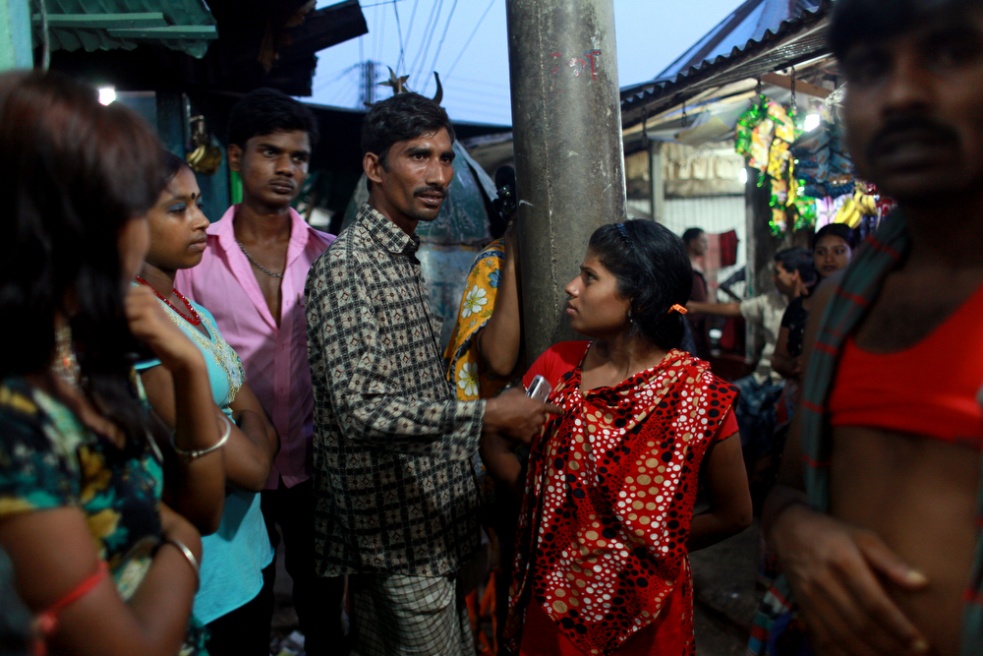 2 of 48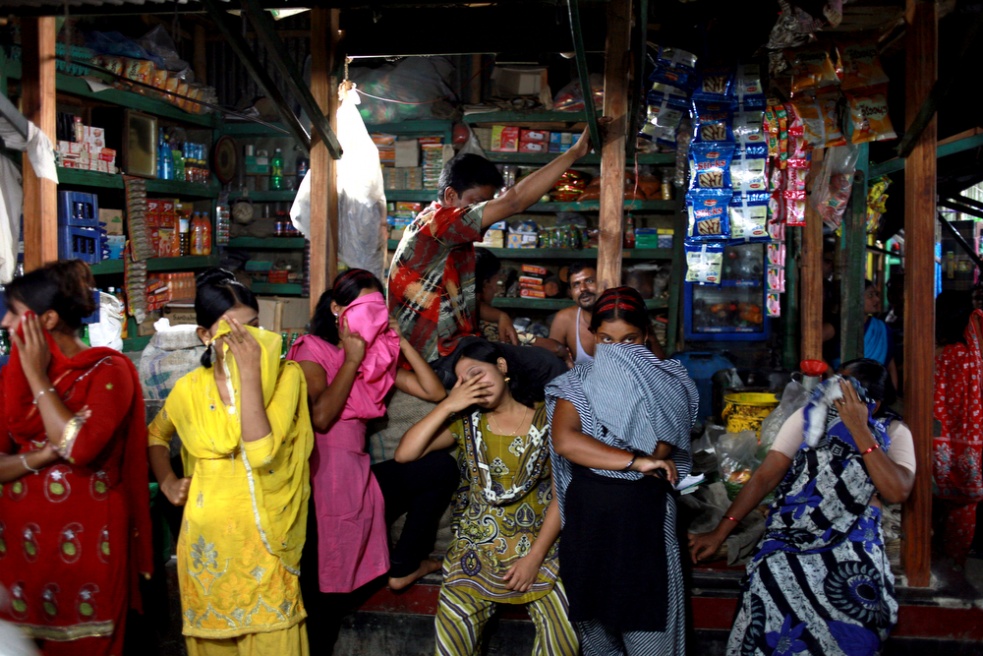 3 of 48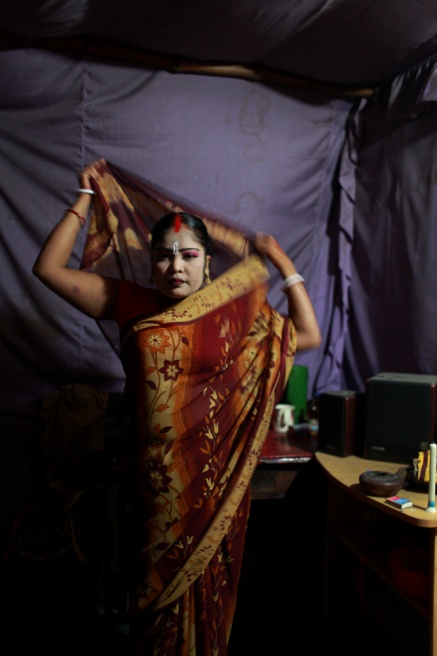 4 of 48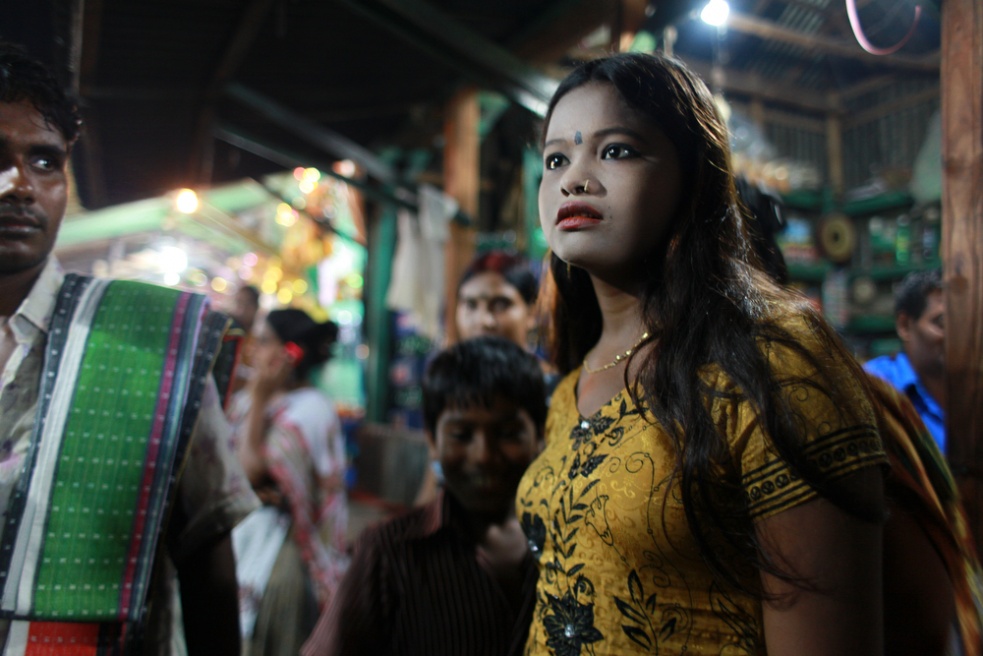 5 of 48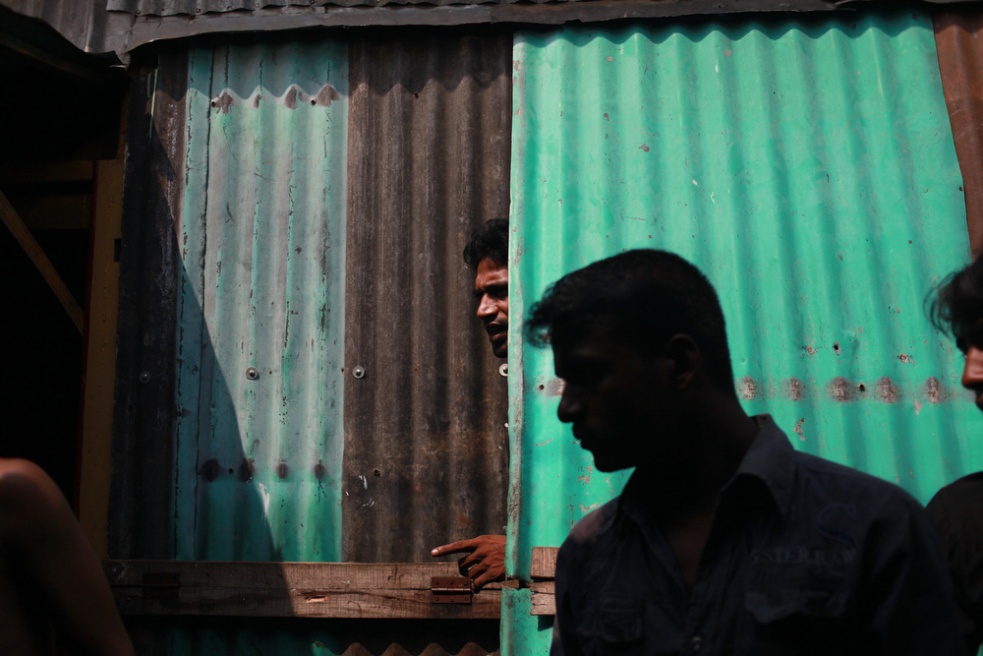 6 of 48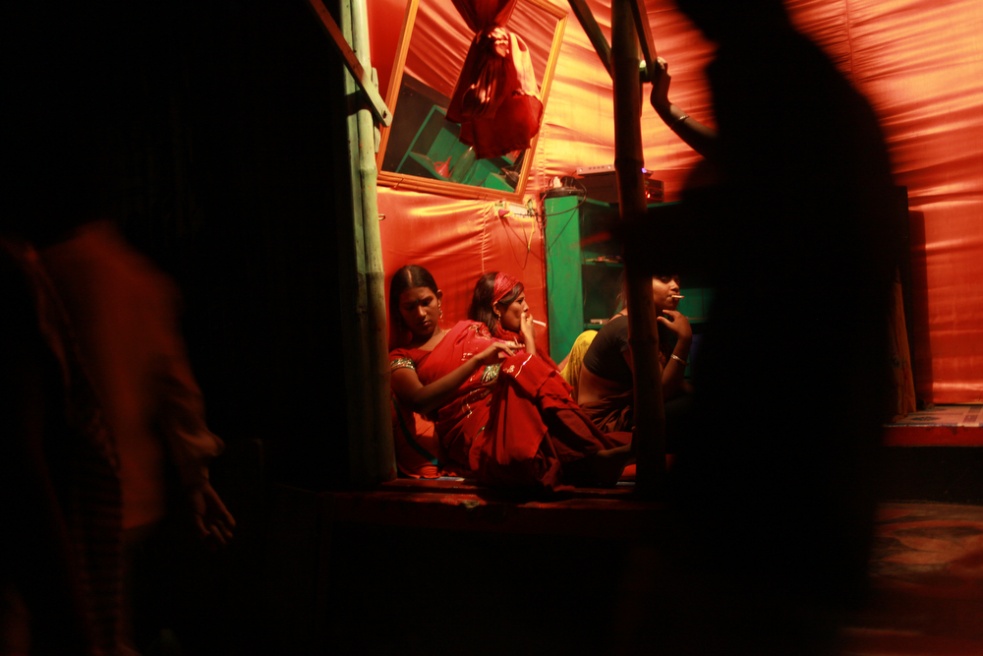 7 of 48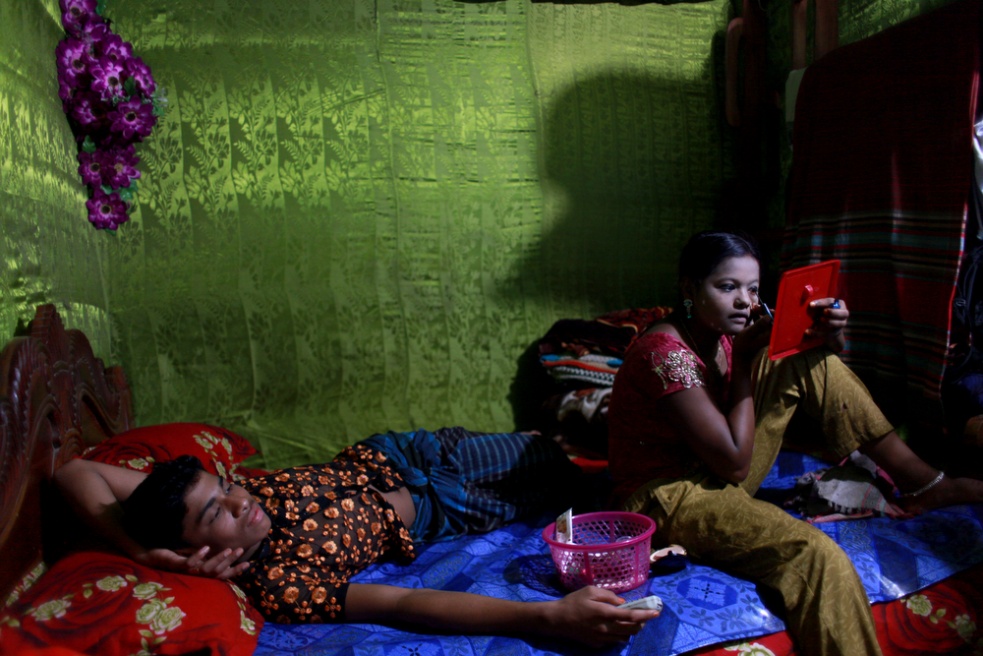 8 of 48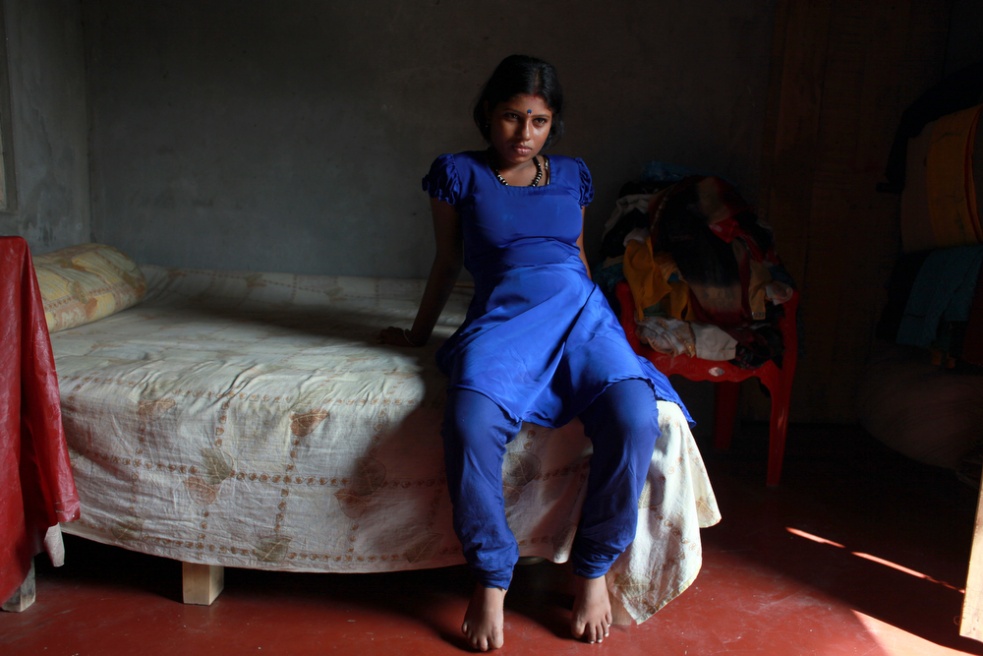 9 of 48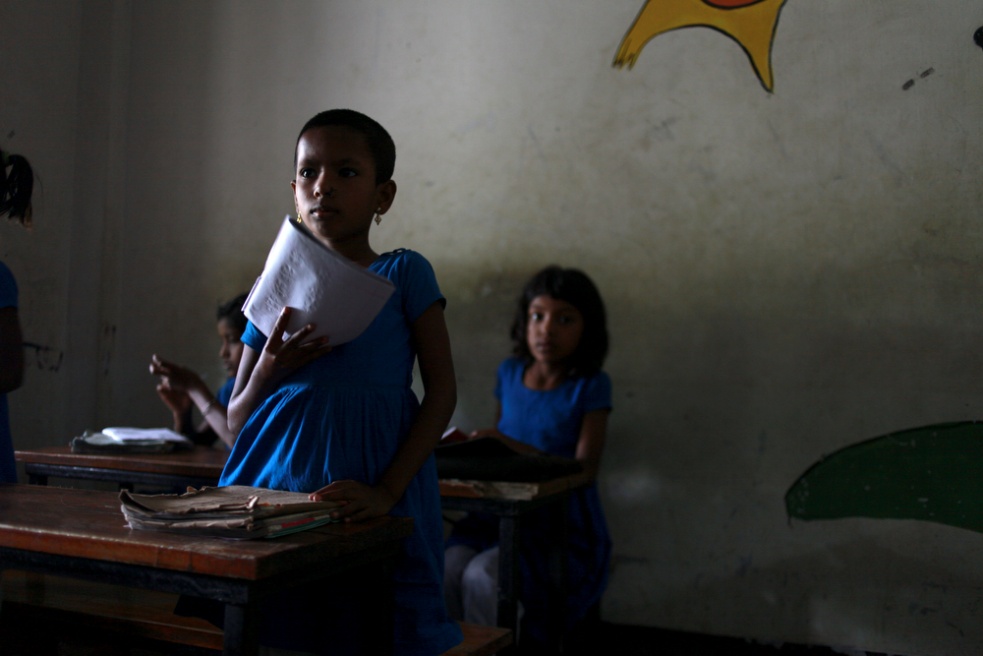 10 of 48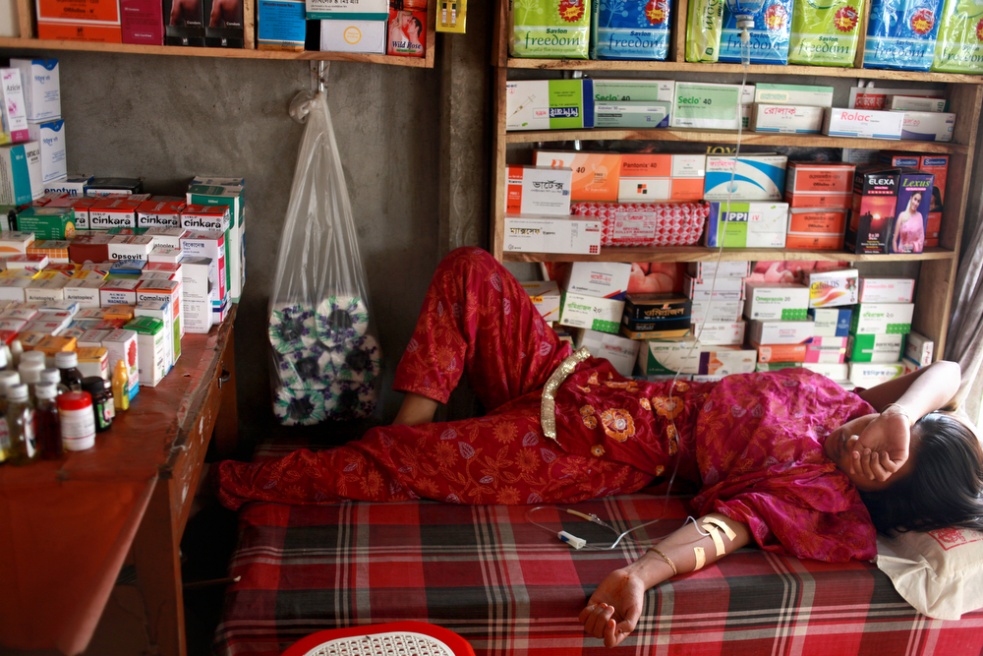 11 of 48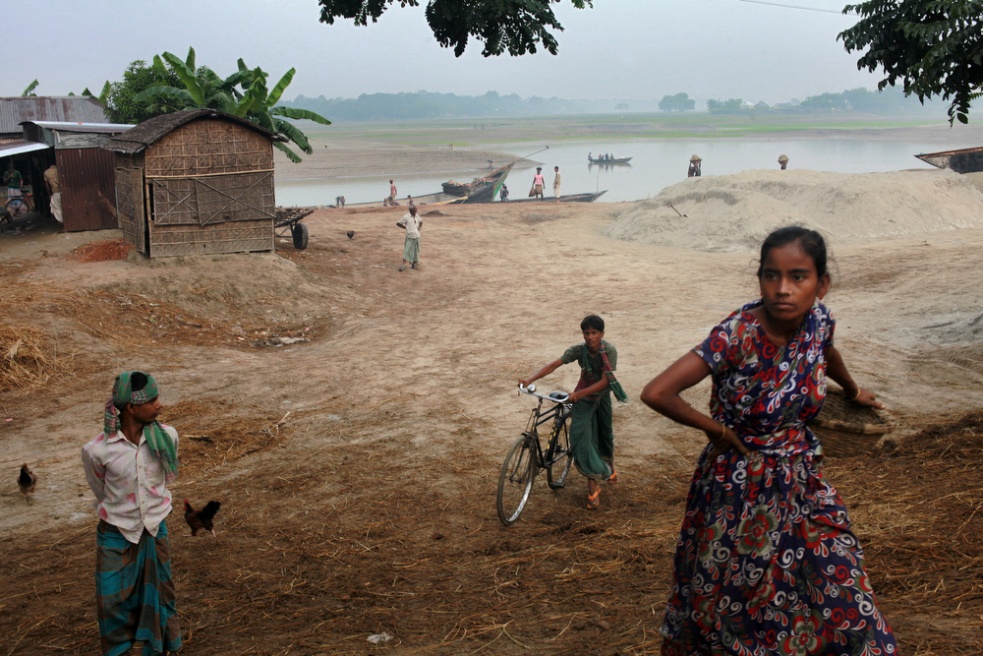 12 of 48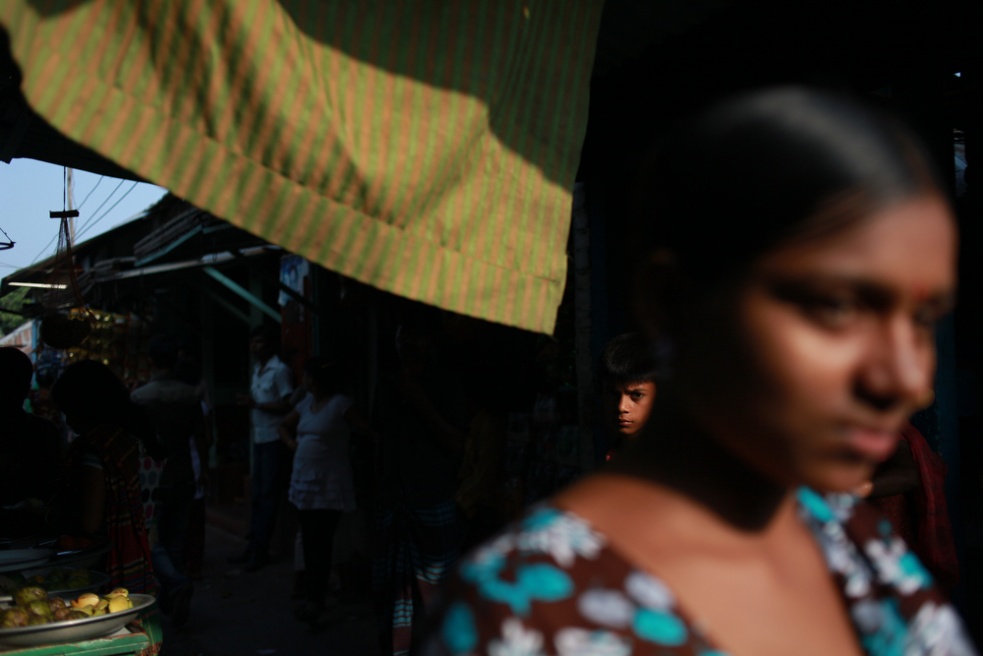 13 of 48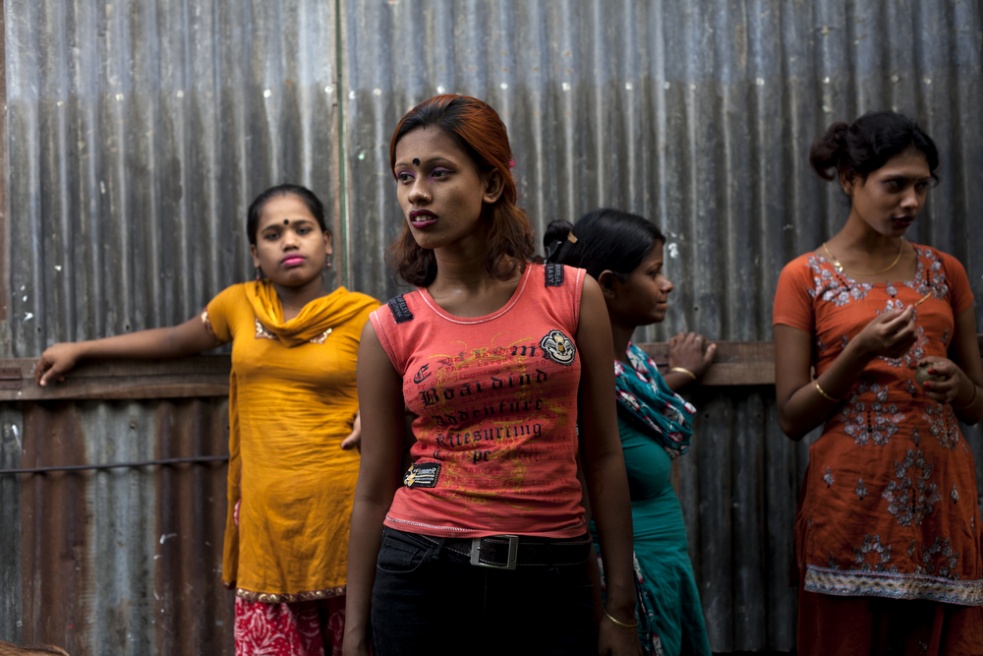 14 of 48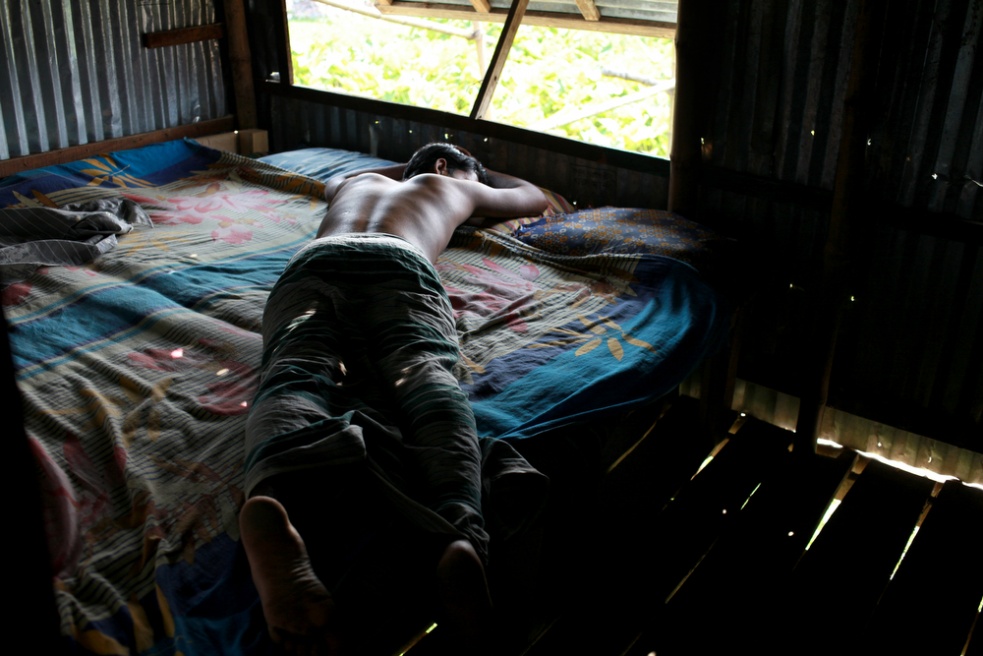 15 of 48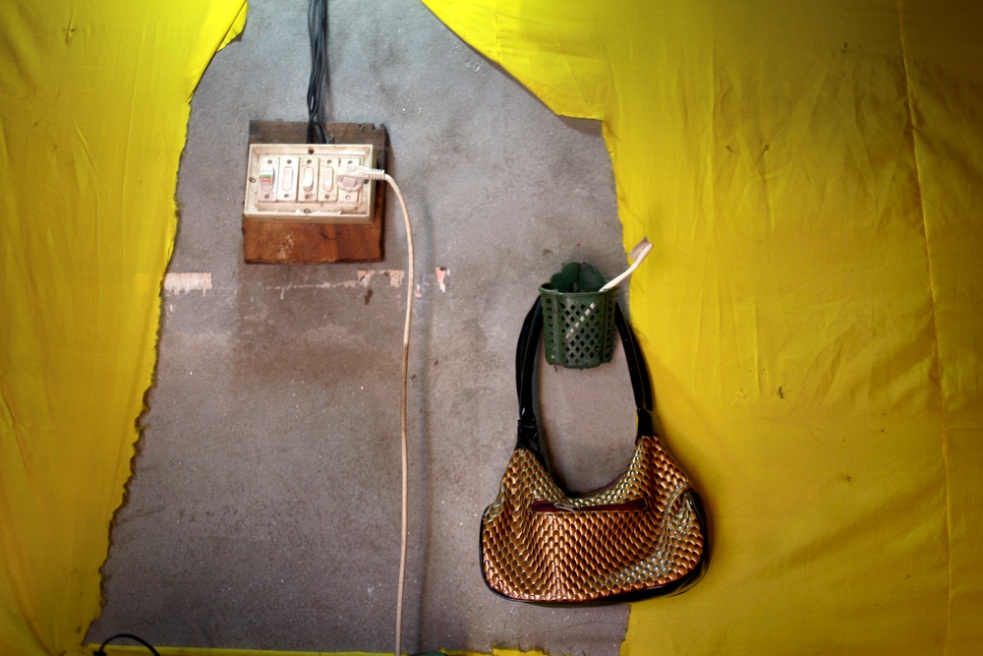 16 of 48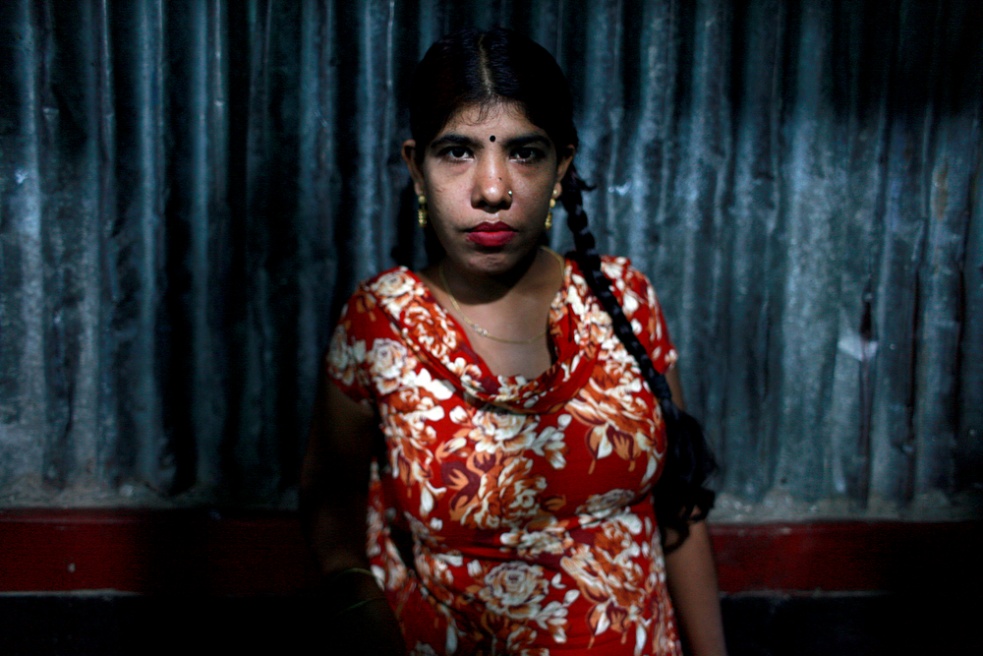 17 of 48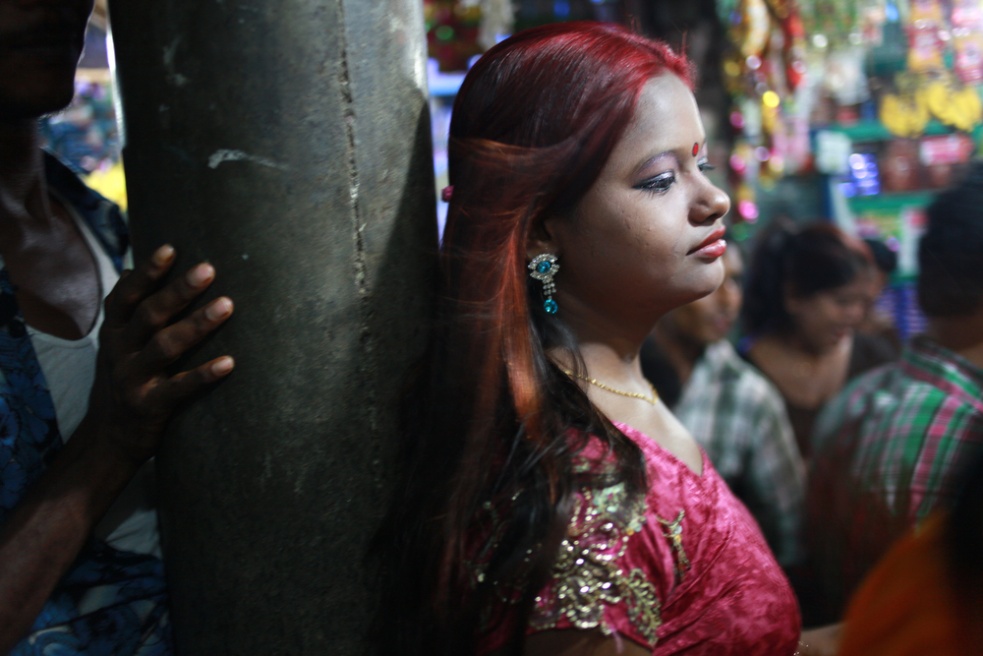 18 of 48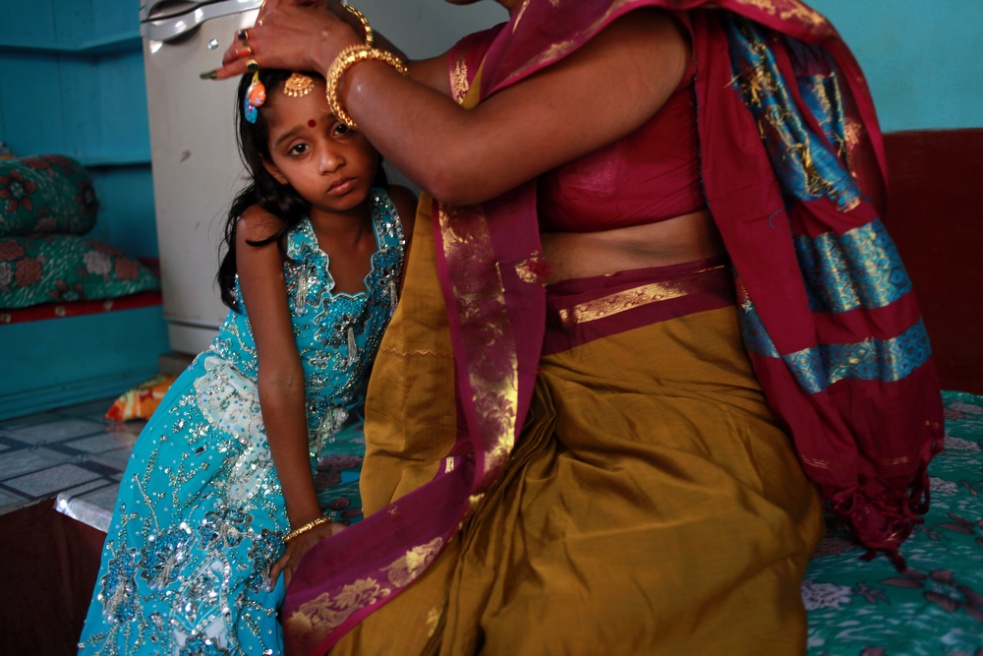 19 of 48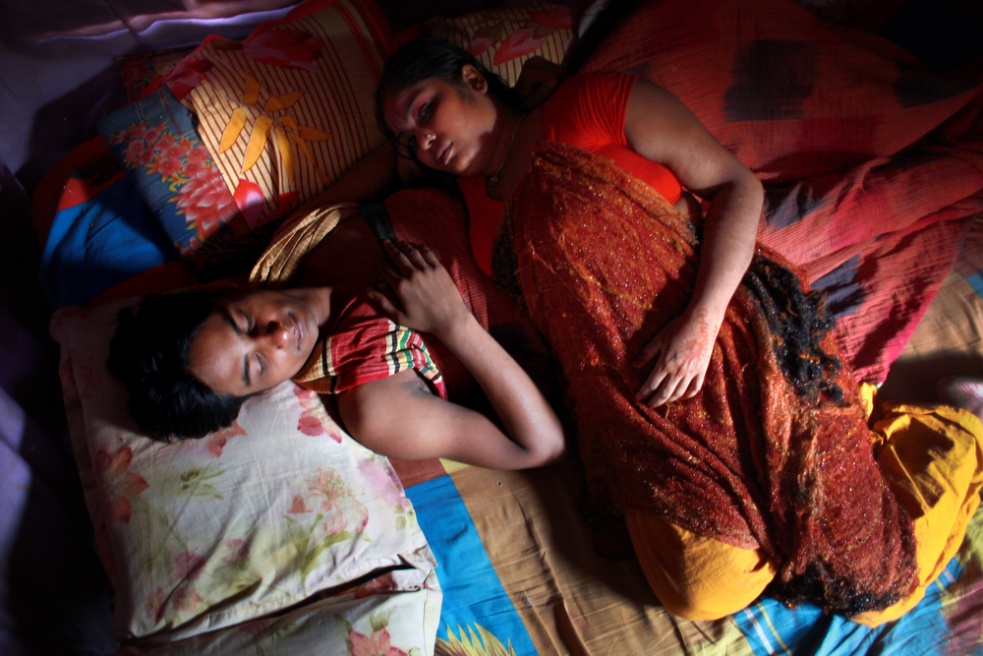 20 of 48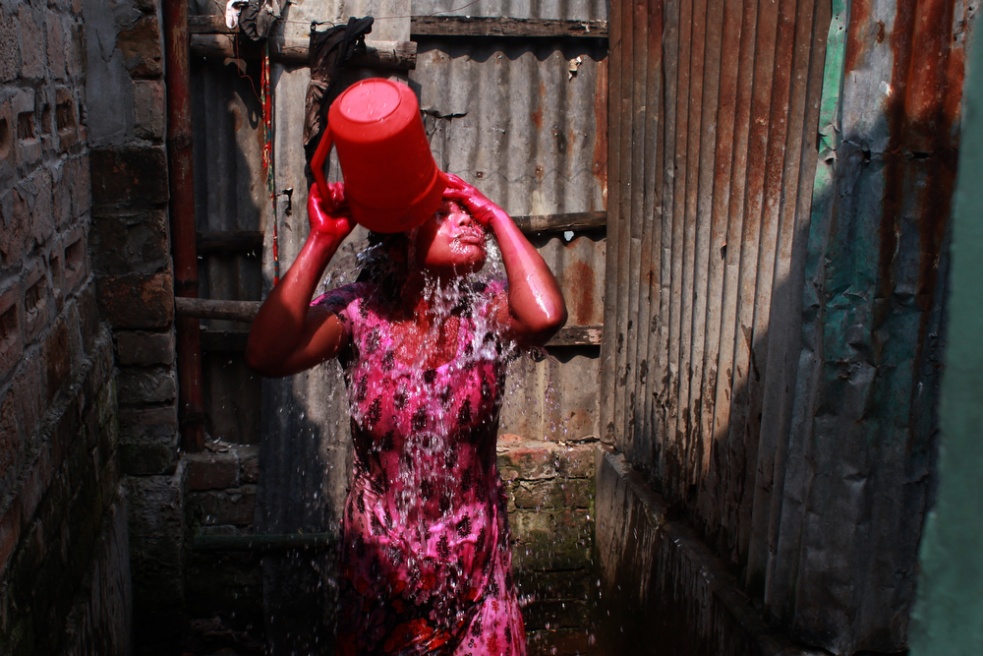 21 of 48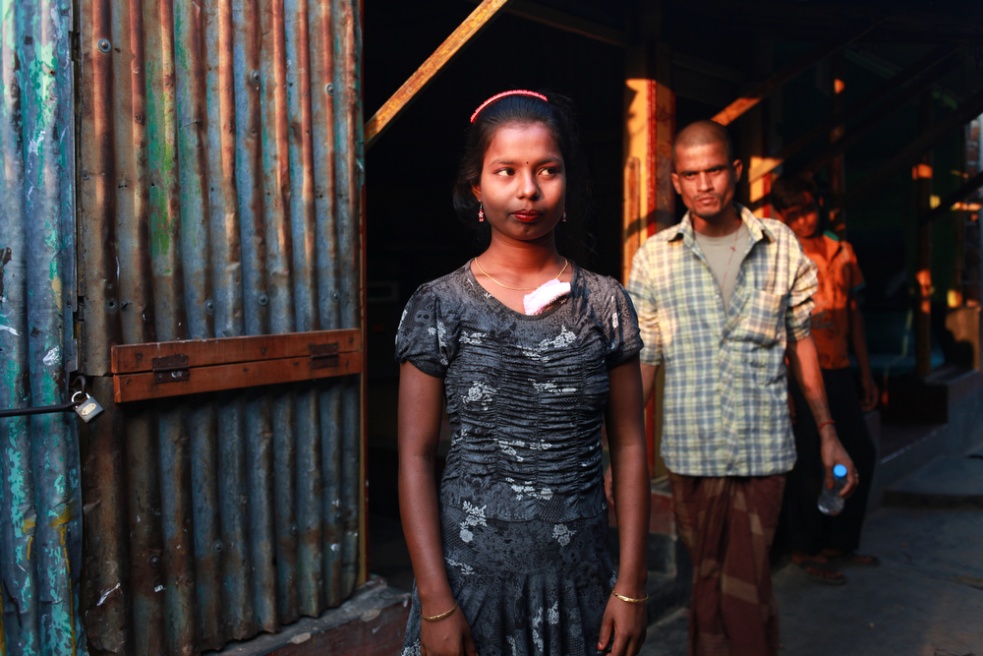 22 of 48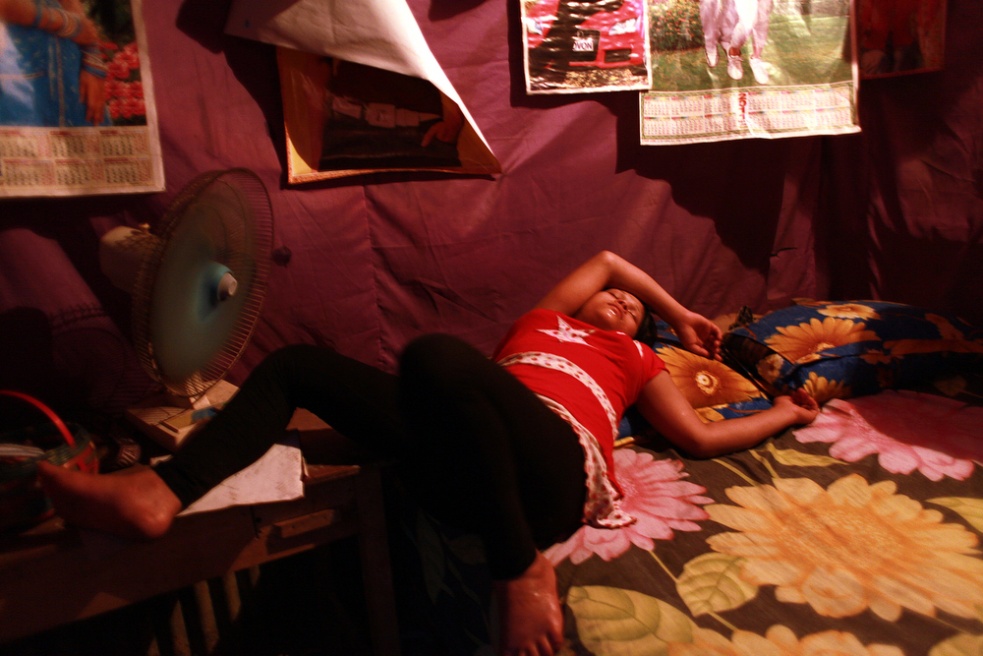 23 of 48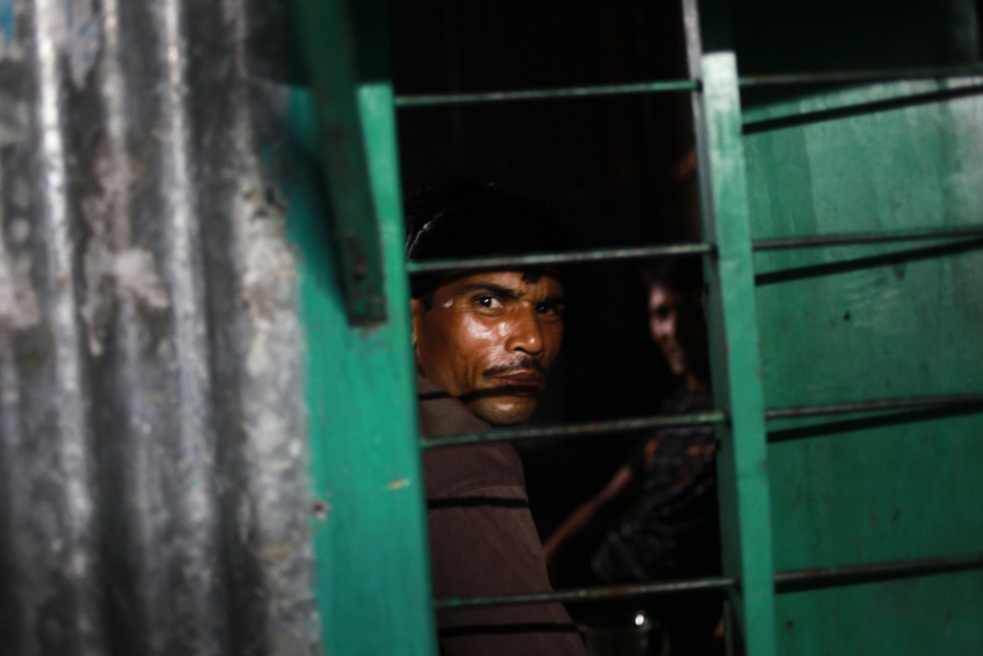 24 of 48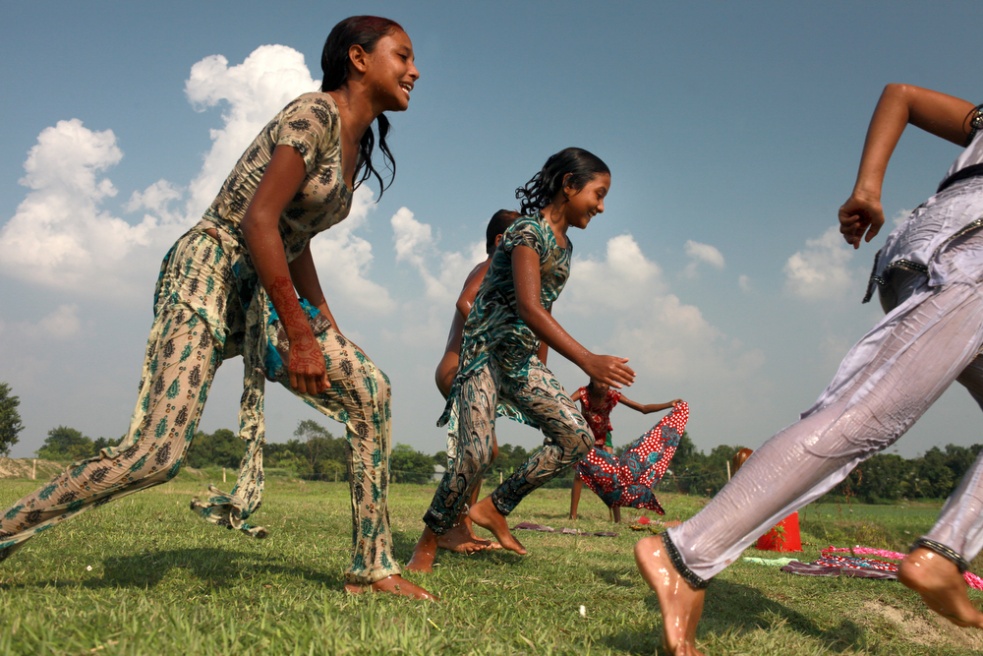 25 of 48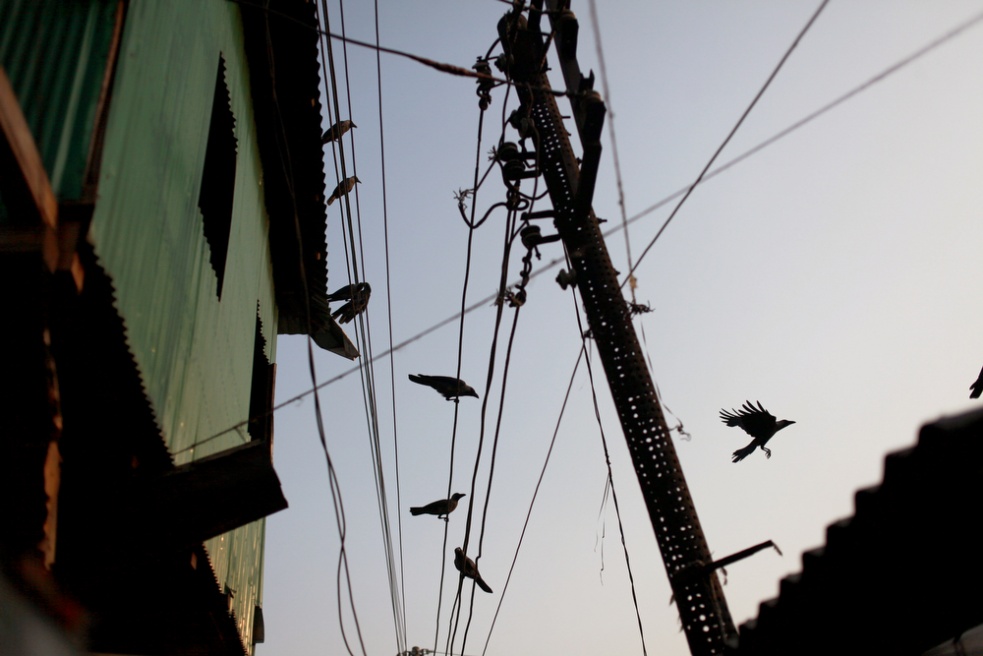 26 of 48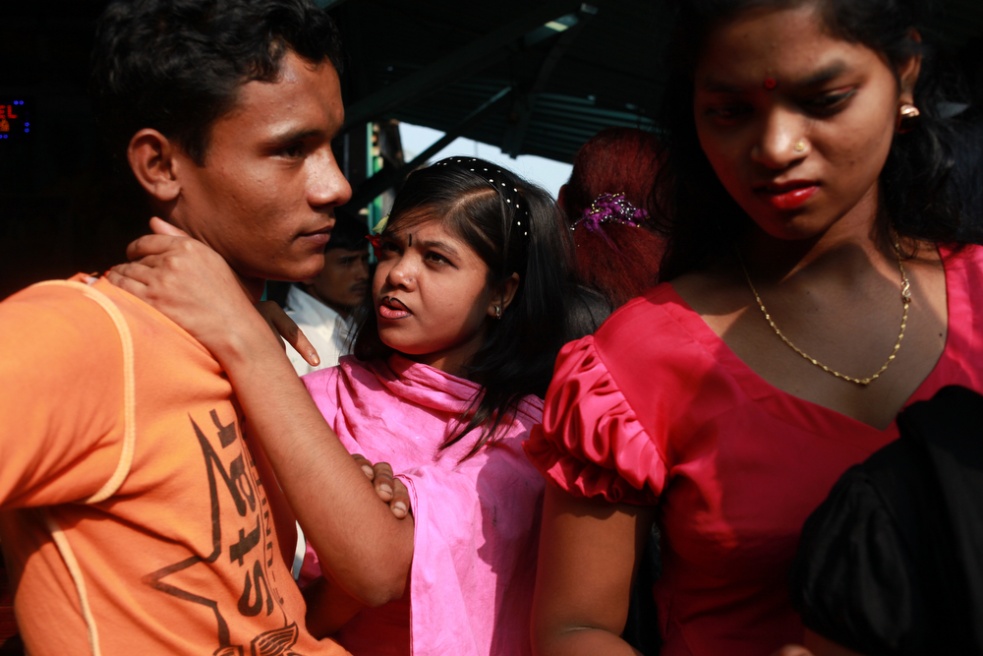 27 of 48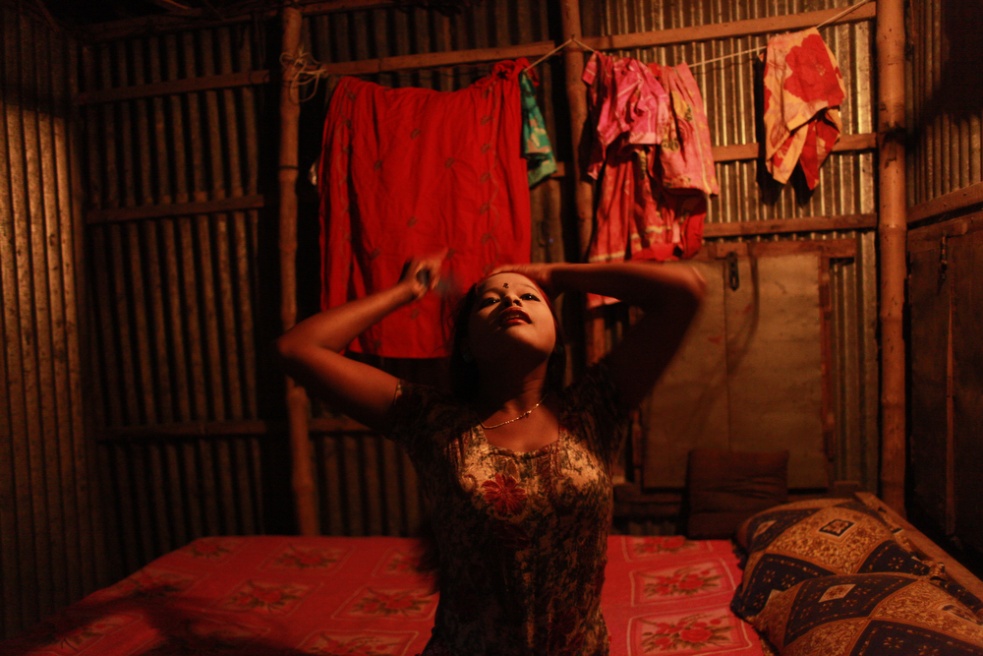 28 of 48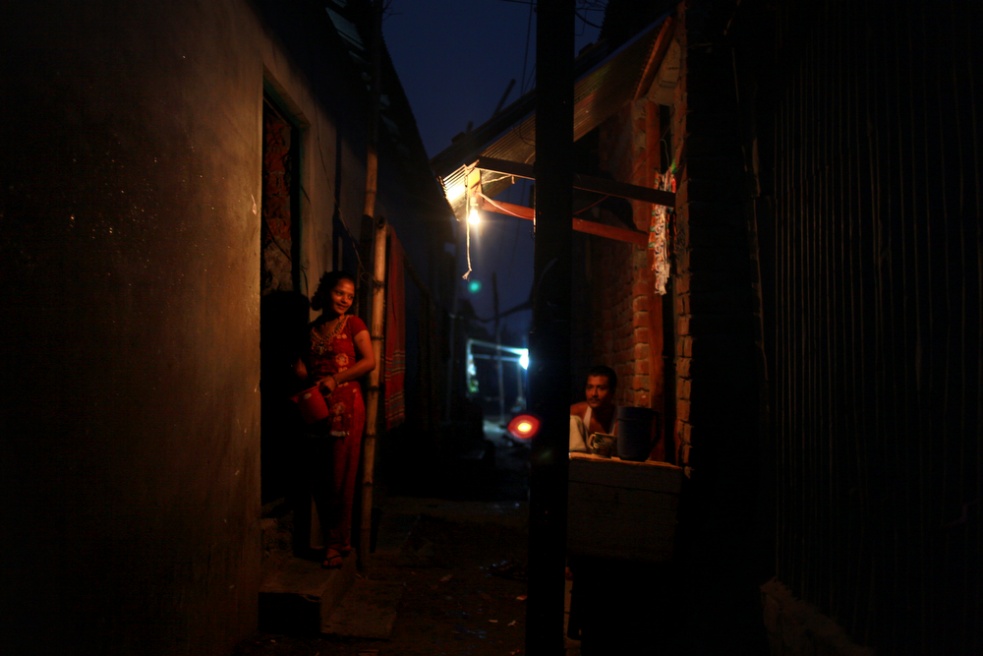 29 of 48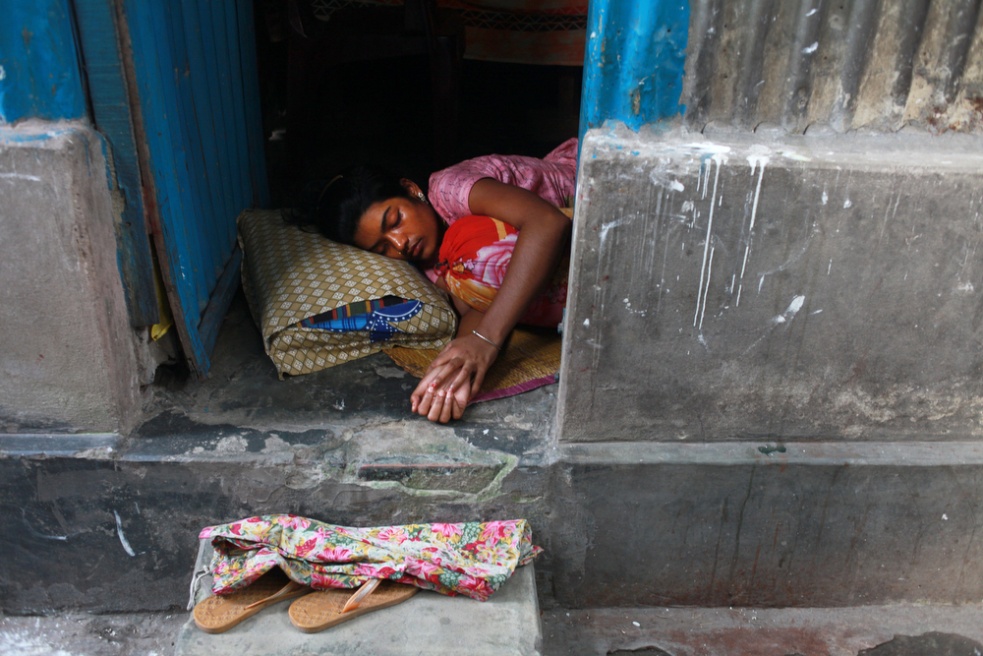 30 of 48
31 of 48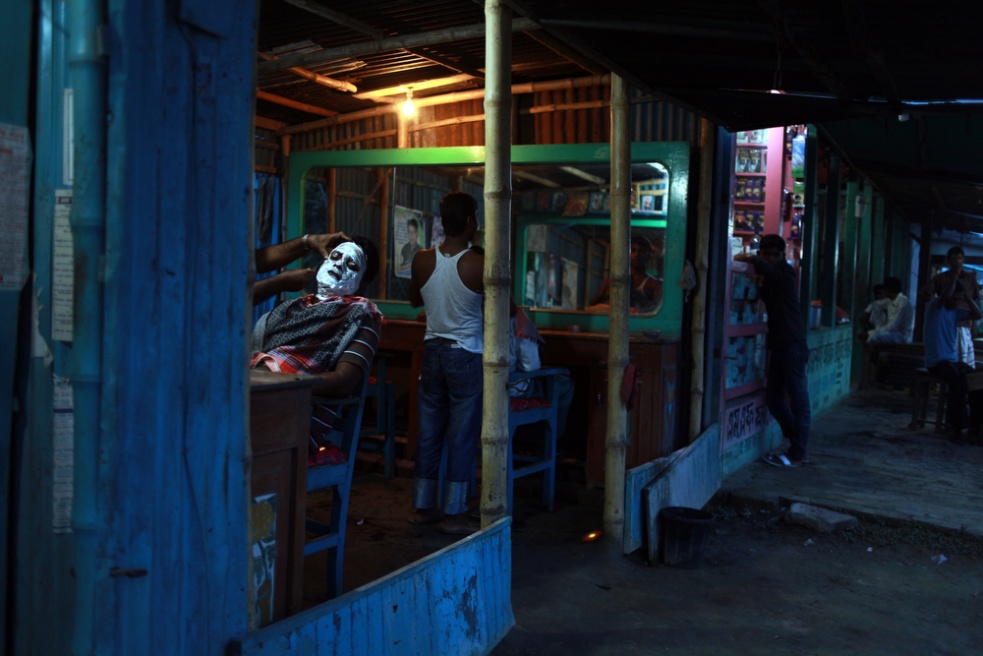 32 of 48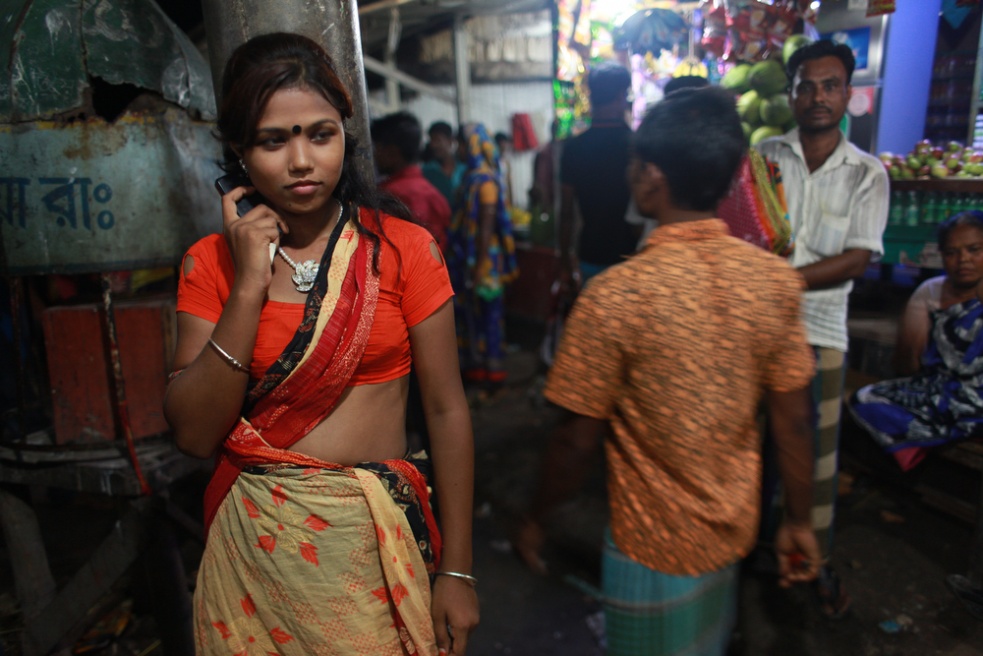 33 of 48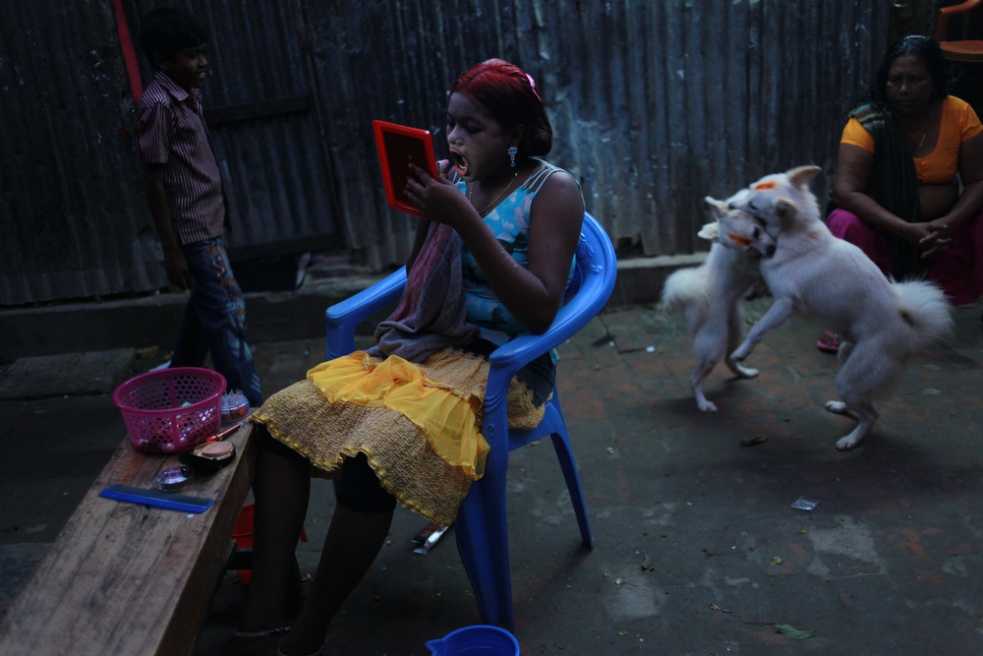 34 of 48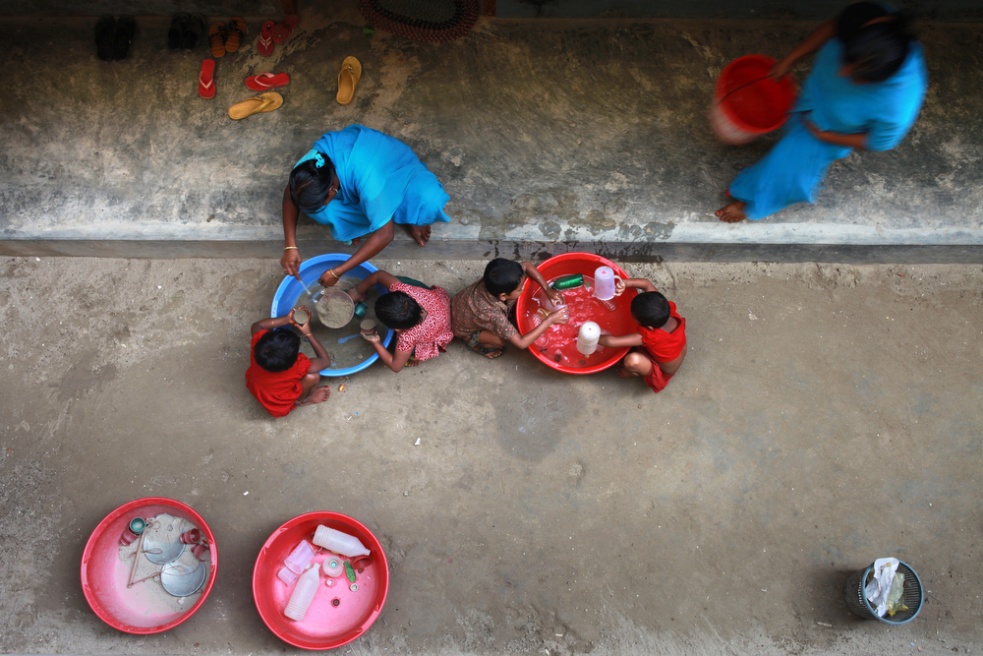 35 of 48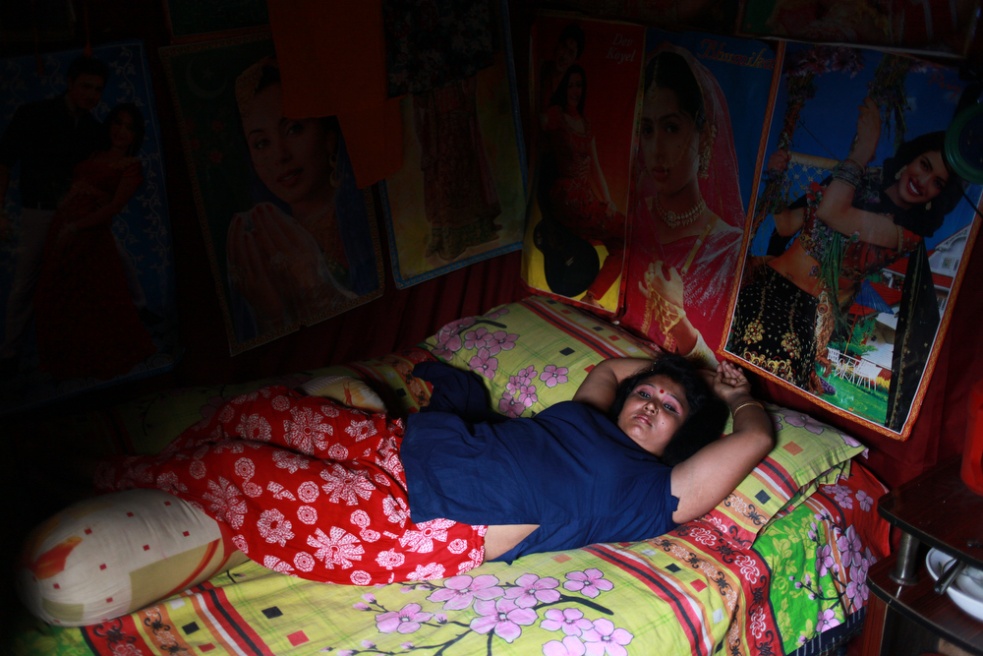 36 of 48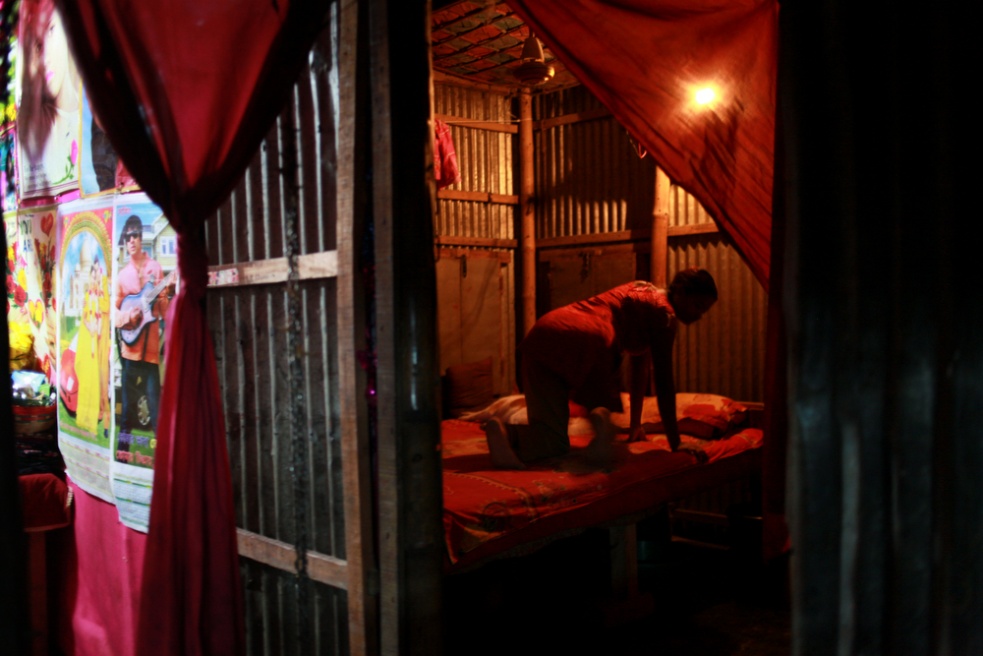 37 of 48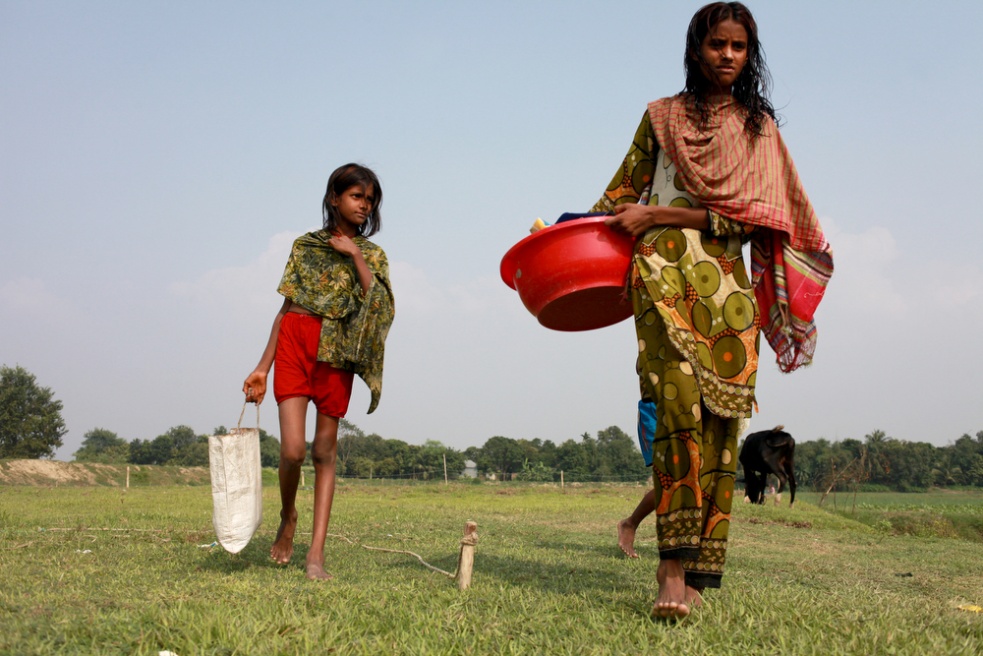 38 of 48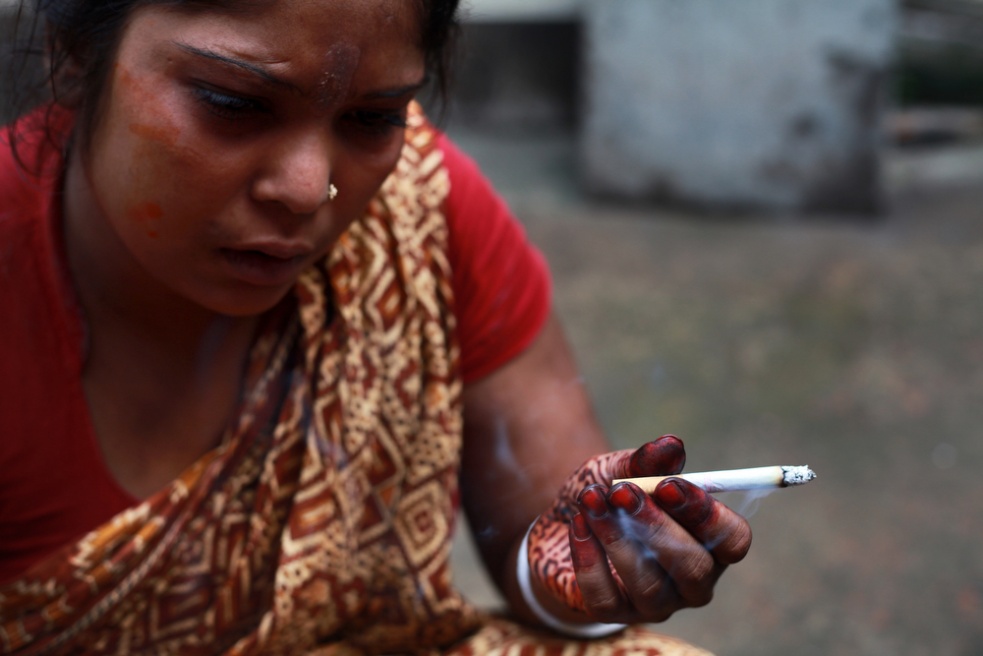 39 of 48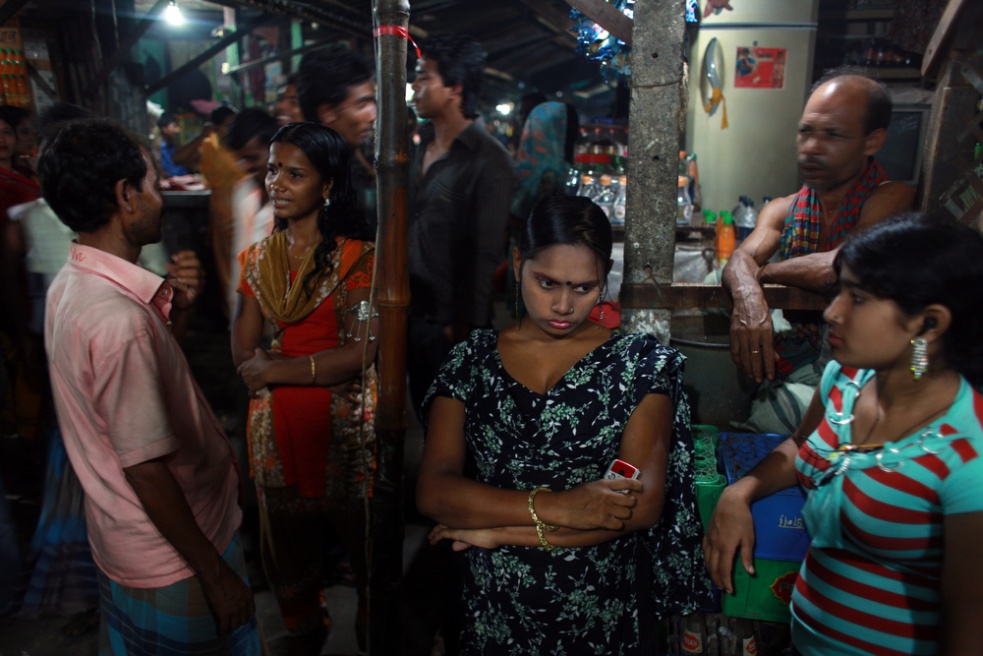 40 of 48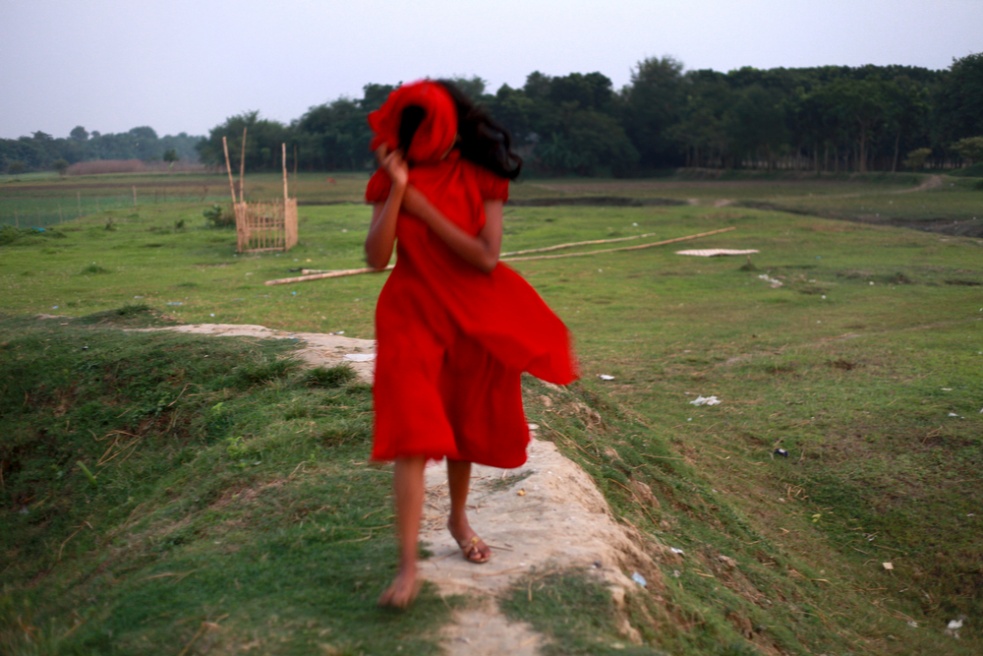 41 of 48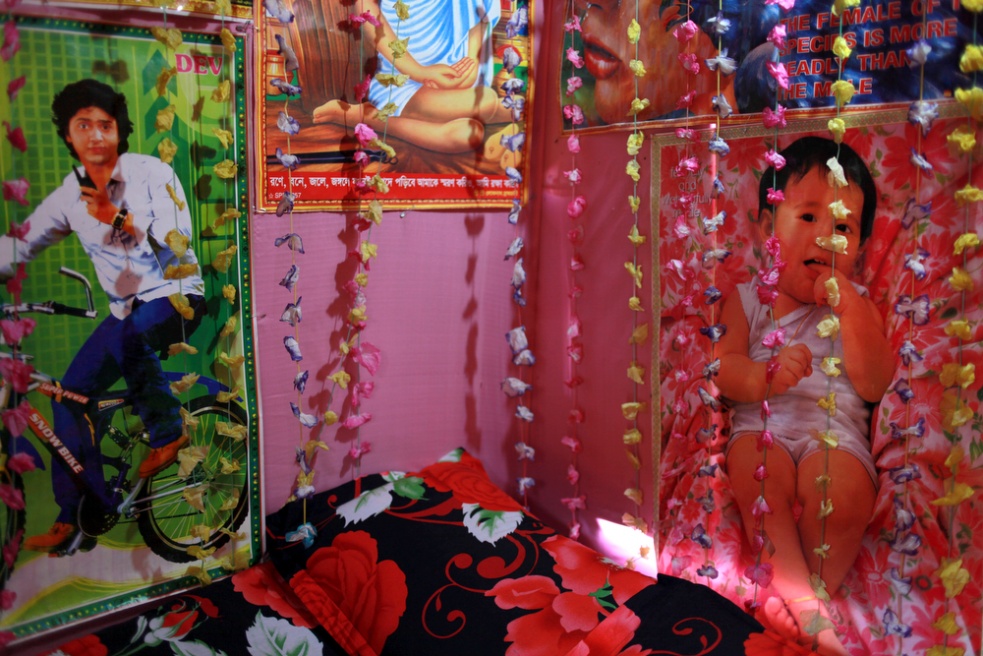 42 of 48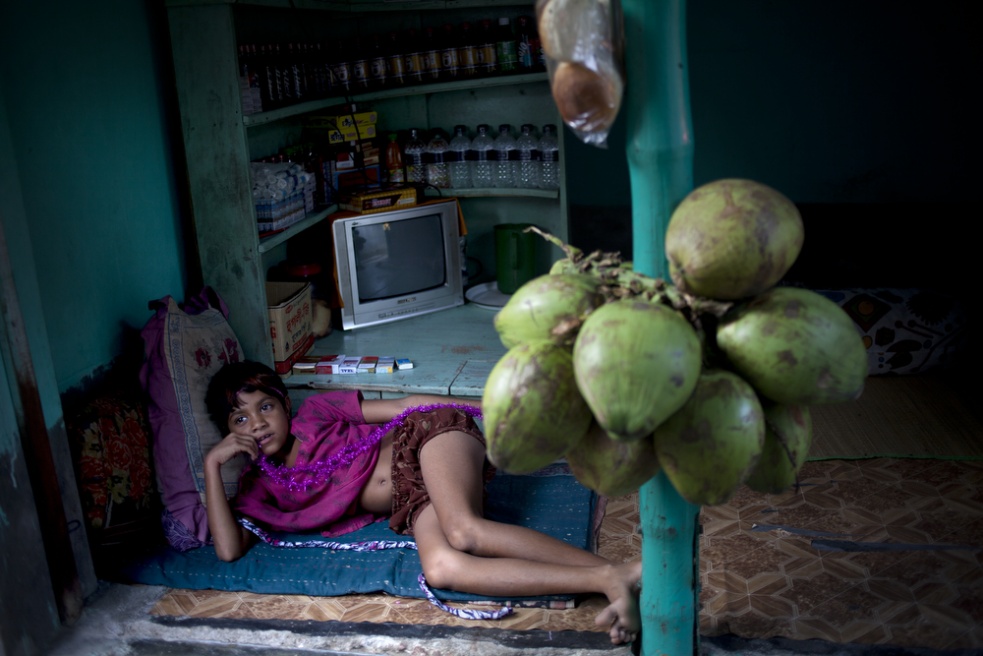 43 of 48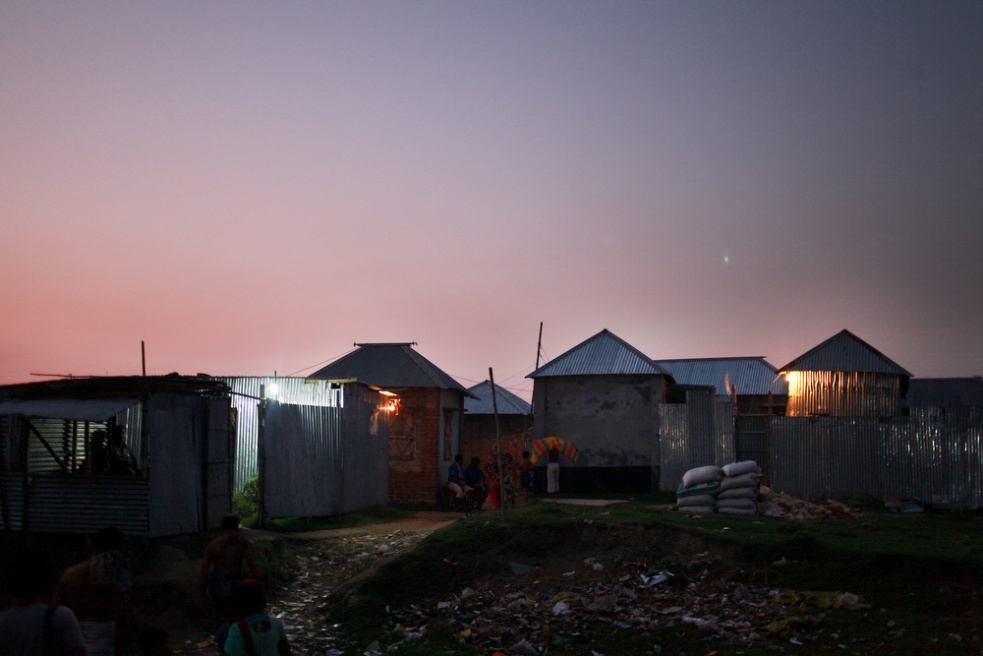 44 of 48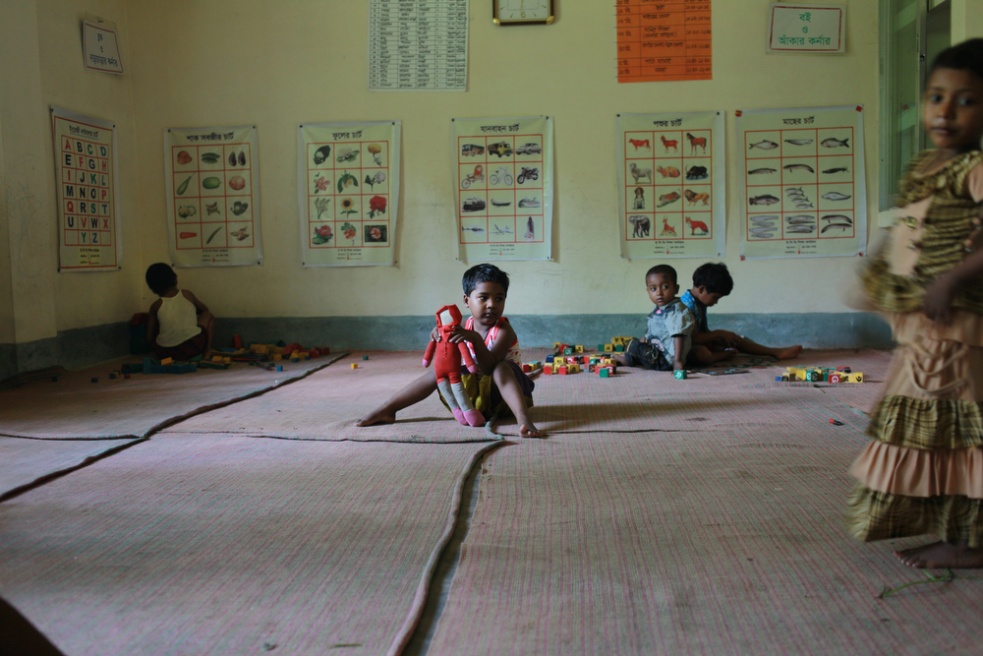 45 of 48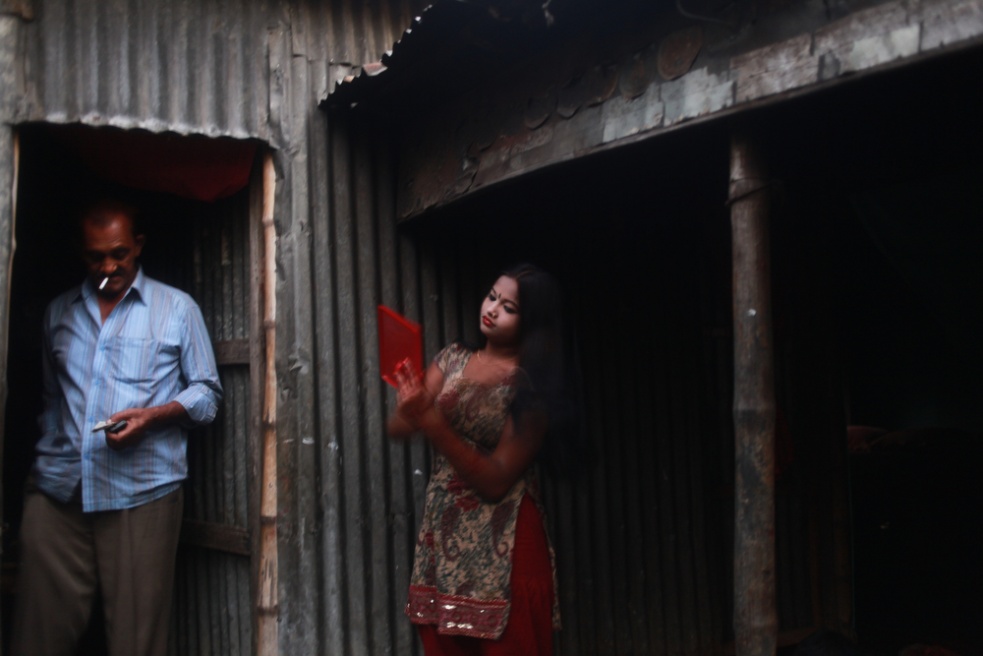 46 of 48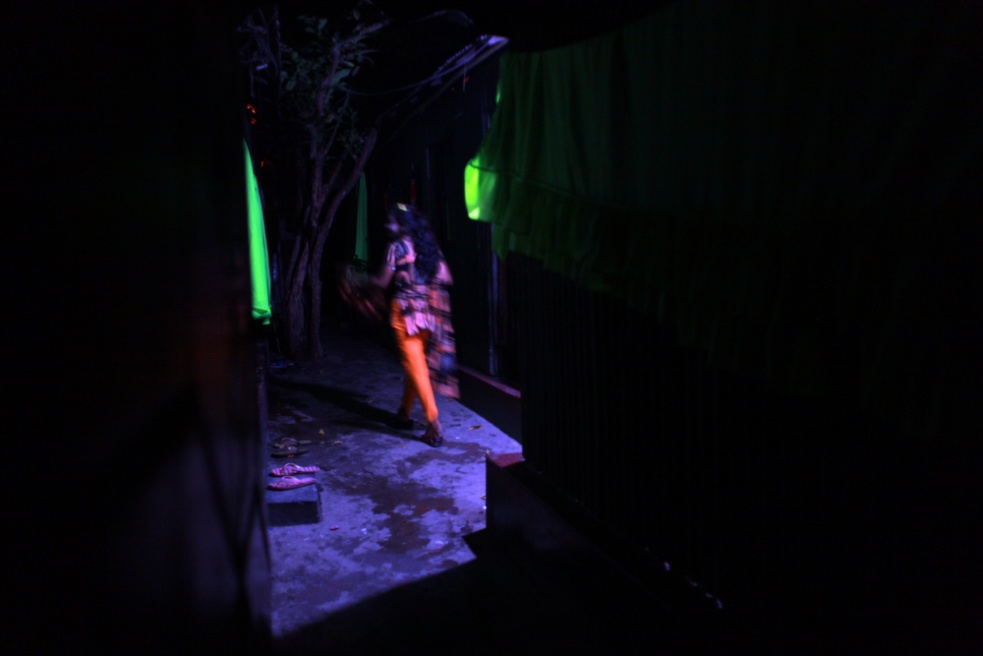 47 of 48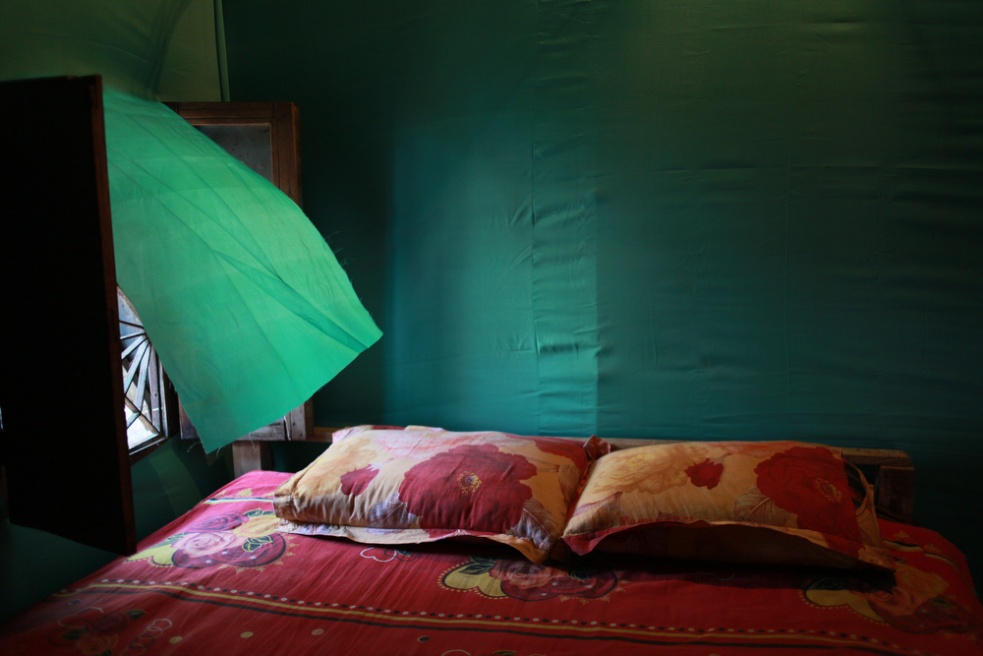 48 of 48
Imagine a young girl, no more than 13 years old playing dress up, putting on heavy makeup to disguise her youth beneath a mask of paint. Imagine the smile on her face and her innocence. Imagine, that instead of playing make believe she must go out and sell her body to male clients up to 12 times a day.
This is the daily routine for underage sex worker Bristi, who lives with her mother, a former prostitute in Daulatdia, Bangladesh's largest brothel. Bristi has been actively working for no more than 3 months but, like most girls who are brought up in the brothel, she was most likely sexually active or abused at a very young age.
Because of Bristi's youth, she is one of the most popular sex workers. All the money she earns must go to her mother, who beats her if she does not fulfill the wishes of the customer, which is most likely not to use a condom. When asked what Bristi wants to be when she grows up, she says "A madam, so I can make a lot of money". This is the terrifying and vicious cycle for so many of the girls who are either born into the brothel or brought here against their will.
In the village of Dauladtia, Bangladesh, on the banks of the Padma River, the landscape is flat dusty and dotted with corrugated roofs. The air is filled with the sounds of trucks' horns, train whistles, and the orchestral hum of humans buzzing through the village. At first glance this does not look any different to countless other poor villages in this country, which is one of Asia's poorest and most congested.
But just off the main street down a narrow alleyway, is a densely packed collection of tin shacks, shops, cafes and narrow streets lined with prostitutes, mostly underage, fiercely competing with one another for customers.
It is the largest brothel in Bangladesh, with over 2000 servicing 3000 men every day. They have usually been kidnapped by gangs, sold by stepmothers, or lured here by boyfriends with promises of good jobs. In the brothel hierarchy, those who are bonded have the least freedom, but even those who chose to come here feel they have no alternative. Despite Muslim strictures on sex outside marriage, there are 100,000 women selling sex in Bangladesh and clients are surprisingly open about the fact that they visit them.
The brothels are like ghettos where sex workers are confined in order to keep what is considered an "unbearable business" from spoiling the social environment. Such places are deliberately kept in obscurity and hidden from the eyes of the mainstream society. Inside their narrow alleys and crumbling lanes, a life full of hardship, extortion, rape, abuses and harassments of any kind, are an everyday occurrence.
For the underage girls, the Madams prescribe a drug called Oredexon, a "cow-fattening" steroid to make the girls look older, despite the dangerous side effects on their health. Sex workers in Bangladesh are considered to be owned by brothel madams and have to repay their "purchase cost." Sex workers themselves want to use Oradexon because the plumper they are, the more clients they get, and the closer they come to buying their freedom.
What does the future hold for these children?
By delving deeply into the tragic lives of the women and children, I hope to reveal greater human truths about this vicious cycle and the complex nature of women's choices and the women of Daulatdia as a global community.
Being a woman living with the luxuries of the western world, I want to try to understand the hardships of these suffering young women, being a humanist, I want to understand and consequently shine a light on the plight of suffering children. It is this desire to explore, to experience and try to understand things other than what I know that informs my work.
There is more to see, surely--something different and revealing and instructive and beyond the mere fact of suffering. All lives, even those many consider wretched and deprived, are "lives" still and there is beauty and courage and yes even joy in them. My intention is not to only shed light on their struggle, but present the full spectrum of their experiences and capture deeper, truer visual references that are distinct and personal.